Culture and Living
|
Iceland Monitor
|
Wed 11 Jan 2017
|
16.00 GMT
The two mavericks of style in Iceland's new government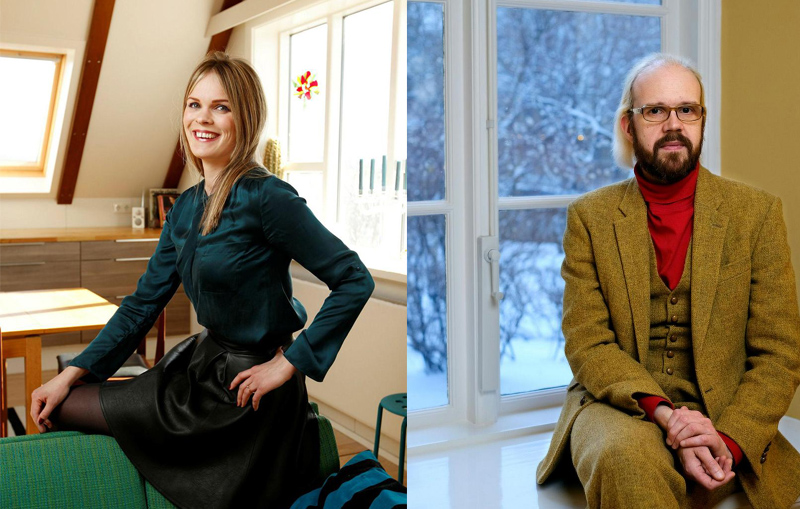 Björt Ólafsdóttir on the left is the new Minister for the Environment. Óttarr Proppé, on the right, is the new Minister of Health. Morgunblaðið/Golli
Two of the new Ministers in the new government of Iceland have been noted for their pretty fabulous personal style.
Óttarr Proppé, Minister of Health is also member of heavy metal band Ham and sports a bleached long hairstyle and sixties style glasses. He favours earthy colour combinations mixing rock and roll attitude with a British gentlemanly style.
Björt Ólafsdóttir, Minister for the Environment tends to favour clothes by Icelandic designers and looks both elegant and quirky at the same time. She gained extra cool points when she participated in the "Free the Nipple" initiative two years ago. A feminist, Ms. Ólafsdóttir posted a photograph of her own nipple on Twitter with the comment "This is to feed children. Shove it up your patriarchy. #FreeTheNipple"
See Proppé perform with punk rock band RASS (which means arse in Icelandic) in a song called Skítt með kerfið (F**k the system).