Culture and Living
|
Iceland Monitor
|
Fri 23 Dec 2016
|
9.00 GMT
How to spend an Icelandic Christmas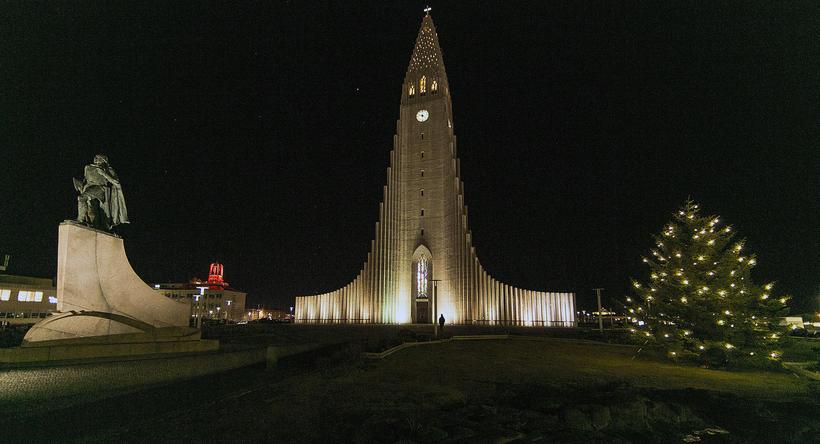 Join midnight mass at Hallgrímskirkja or at other churches around the city. Iceland Monitor/ Árni Sæberg
Curious about Icelandic Christmas traditions? Here's our quick guide.
The day of Christmas eve or aðfangadagur in Icelandic is a day of preparation for the highlight of the festive season, Christmas eve (aðfangadagskvöld). Shops are only open until noon so anyone who hasn't bought that last present or leg of lamb will be running around town in the early morning. The afternoon of December 24th is usually spent solemnly at home with the family, decorating the Christmas tree, wrapping presents or preparing the Christmas eve meal.
At 6 pm the bells of all Iceland's churches chime in Christmas. Many people go to mass at this hour or listen to the mass on the radio at home surrounded by their closest family members. Everyone dresses up for Christmas eve and the non-religious tend to enjoy the serenity of gathering together at this hour, followed by a traditional meal. Traditional dishes on Christmas eve include smoked lamb, gammon and ptarmigan accompanied by caramelised potatoes, red cabbage, green peas and laufabrauð - deep fried crispy bread.
Dessert is commonly a variant of the Danish dish Ris a l'amande, a rice pudding served with a hot berry sauce. The pudding includes a whole almond somehere and the person who is lucky enough to get the almond in his plate gets an "almond present" or möndlugjöf.
After dinner, everyone finally gets a chance to open their presents. Some people go to midnight mass on Christmas eve.
Christmas Day and Boxing Day are either spent lazing around at home with the family or going to annual family Christmas parties. December 26th, Boxing Day, has in recent years become fairly popular for going out as bars and clubs reopen at midnight.