Culture and Living
|
Iceland Monitor
|
Sat 5 Dec 2015
|
10.00 GMT
|
Modified 27 Apr 2016 14.01
Celtic Christmas concert on Sunday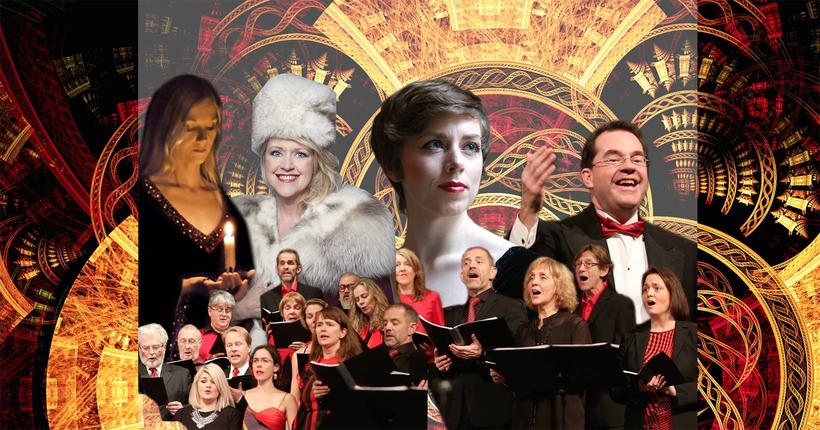 Special guests of the evening are Irish singers Regina McDonald and Blath Conroy Murphy from Anuna and Icelandic soprano Björg Þórhallsdóttir. Photo/Söngfjelagið
There's something truly magical about Celtic Christmas carols, a magical medieval atmopshere which brings serenity, beauty and a festive spirit no matter what religion you may adhere to. On Sunday there's a concert at Reykjavik's Langholtskirkja church featuring a host of wonderful Celtic carols.
Icelanders are bound to their Celtic roots with according to latest genealogical studies, Celtic women having been predominant of the ancient settlers of Iceland in the 9th and 10th century. Perhaps this is a reason that many Icelanders feel that Irish, Scottish and Welsh hymns and music speaks to their emotions.
A choir group called Söngfjelgaið under the conduction of Hilmar Agnarson will be hosting a Celtic Christmas concert at Langholtskirkja accompanied by Celtic instruments. Special guests of the evening are Irish singers Regina McDonald and Blath Conroy Murphy from Anuna and Icelandic soprano Björg Þórhallsdóttir.
There are two separate perfomances on offer on Sunday, one at 4 pm and the latter at 8 pm. Tickets are limited due to the church's limited space.
For tickets check the Facebook event HERE.