Culture and Living
|
Iceland Monitor
|
Fri 15 May 2015
|
22.30 GMT
|
Modified at 22.59
Channing Tatum hangs out with Iceland's most notorious rapper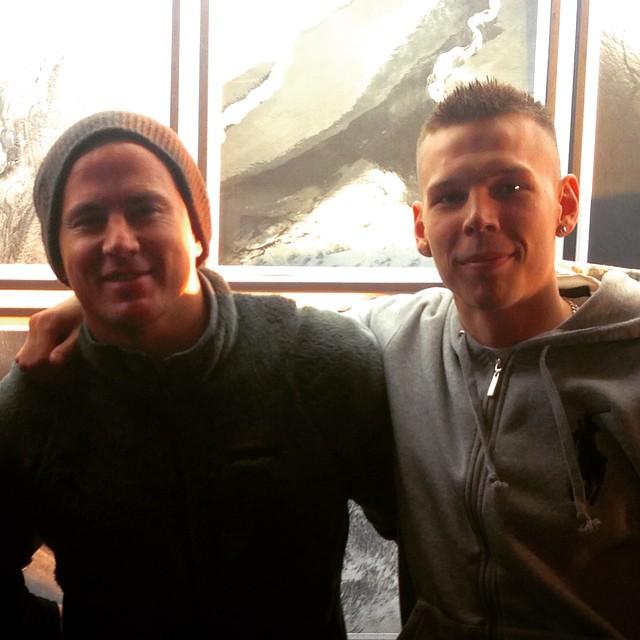 US star Channing Tatum is currently in Iceland. This photo was just published by rapper Gísli Pálmi who has enjoyed great success with his first album release. Photo/Screenshot from Facebook
US actor Channing Tatum, who arrived in Iceland a few days ago causing much furore among young Icelandic females was seen dining at Snaps, a restaurant in central Reykjavik with Icelandic rapper Gísli Pálmi.
Gisli Pálmi has just confirmed the story by publishing a photograph with himself and Tatum, although it's not clear whether the photo is taken at Snaps or somewhere else.
The only caption on the Facebook post by Gísli Pálmi is "Nýjasti meðlimur Glacier Mafia" which translates to "The newest member of Glacier Mafia" (Gísli Pálmi's musical venture).
Glacier Mafia have just released their first new album in Iceland with an excellent reception. The young rapper has been outspoken in Icelandic media recently on his drug use.
Related stories: