Roots and Tangles | Exhibition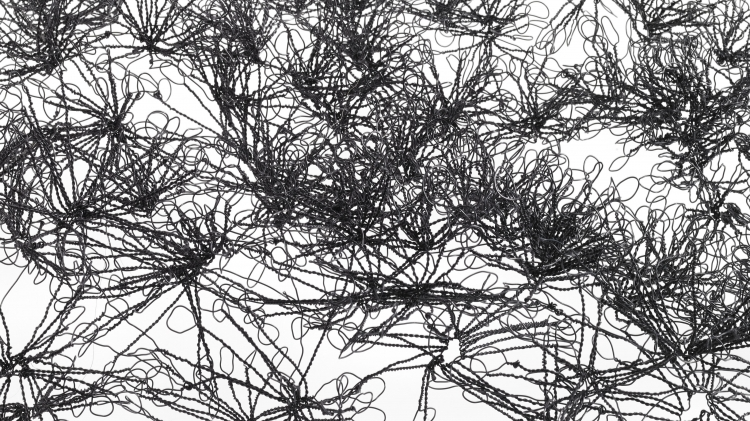 Reykjavik City Library | Culture House Spöngin
March 22nd - April 30th 2018
Guðrún Gunnarsdóttir has been working as an artist and designer for over 40 years. Her background is in weaving and textile, which she has worked in various places of the world.
Guðrún no longer uses the loom, but uses the thread directly, forms it in her hands and makes sculptures of it, she calls them three dimensional drawings. She often uses wire, however, in this exhibition Guðrún also uses horsehair, plastic, yarn, paper and dried roots. Some of the works in the exhibition contain embroidery, in Guðrún's artwork there is often a connection to traditional craftsmanship.
The sculptures are made especially for the exhibition space in Spöngin, they playfully connect lines and shadows, nature and culture. Everything is placed together to create tension and evoke an important experience: the raw beauty of little things. Disorder and tangles connected to mystique and poetry. Guðrún's sculptures in this exhibition are mostly made in 2017-2018.
Guðrún has held several solo exhibitions and participated in many group exhibitions in Iceland and abroad.
Welcome to the opening Thursday March 22nd at 17:00.
INFORMATION
WEBSITES
LOCATION