Circulation | Works of Ólöf Einarsdóttir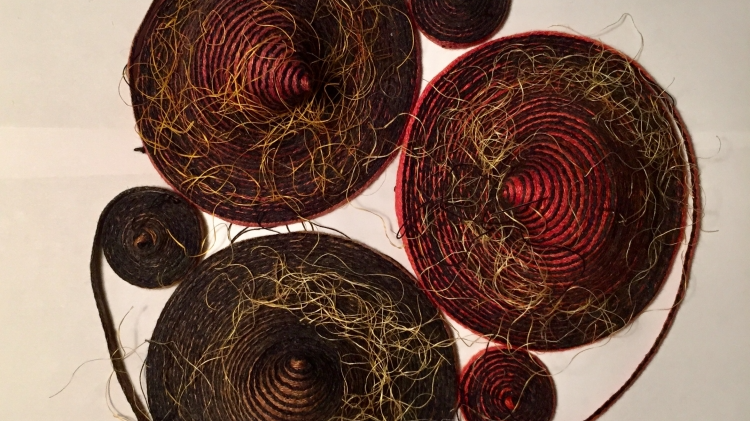 The exhibition Circulation will be held at The Reykjavík City Library in Kringlan. There will be on display some card woven pieces, sketches, copies and card woven jewelries.
The exhibition opens on 15th of March at 17:30 and will be open in line with opening hours of the library until 15th of April.
Ólöf is inspired by old handcrafts and cultures, in this case mostly Celtic. Until now this has mainly been reviled in traditional handcrafted silver and wood carving in Iceland.
She seeks to connect these ancient forms to the present by using the old method of card weaving in her artwork. By using card weaving she stays true to old forms but at the same time opens a way to jewelry design based on the same principles. Through her whole career, Ólöf has used card weaving to experiment with new expressions.
In this project, new angles are explored as she looks into Celtic cultural images and from there, builds a bridge over to a novel artistic creation. By doing so, she unites two worlds; ancient and modern. By this unity a circle is formed and the form of a circle has always been very important in the ancient Celtic culture.
INFORMATION
WEBSITES
LOCATION