"Fine Lines"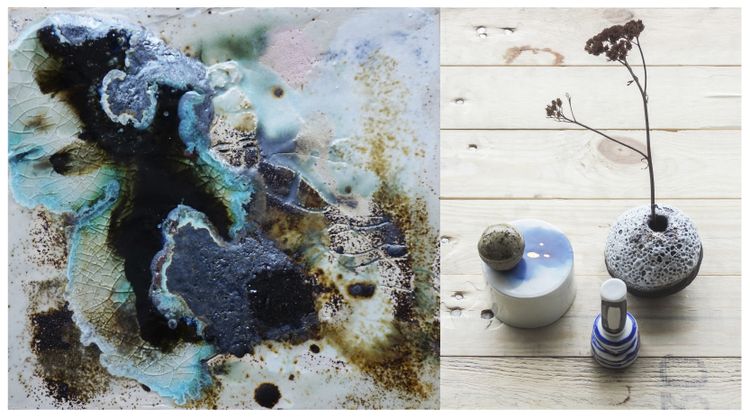 Leirlistasýning í Alvar Aalto herbergi Norræna hússins eftir  finnsku hönnuðina Katariina Guthwert and Laura Pehkonen. Í Norræna húsinu 14.-18. mars 2018. Fyrir HönnunarMars 2018 sýna Katariina Guthwert and Laura Pehkonen keramíkverk sem þær hafa unnið saman útfrá ólíkum forsendum. Katariina vinnur tilraunakennda efnafræði til að skapa lífrænt form kísilhvera á meðan Laura skapar HLUT fyrir EITT blóm, sem er einstök leið til að skapa jafnvægi á milli notagildis hlutar og listar. Markmiðið með sýningunni er að að skapa óhefðbundna keramík og blanda saman fjölbreyttum miðlum. Báðar deila þær ástríðu fyrir keramík og tilraunakenndum aðferðum til að skapa verk á mörkum þess að vera list og handverk.
Katariina Guthwert
- Myndlistarkona og hönnuður  - www.katariinaguthwert.com - info@katariinaguthwert.com - @katariinaguthwert
Laura Pehkonen
- Skartgripahönnuður og myndlistarkona - www.laurapehkonen.com - laura.pehkonen@hotmail.com - @lpehkonen
INFORMATION
WHEN
This event has passed or has no registered occurrences.
WEBSITES
LOCATION