Stafa frá stjörnu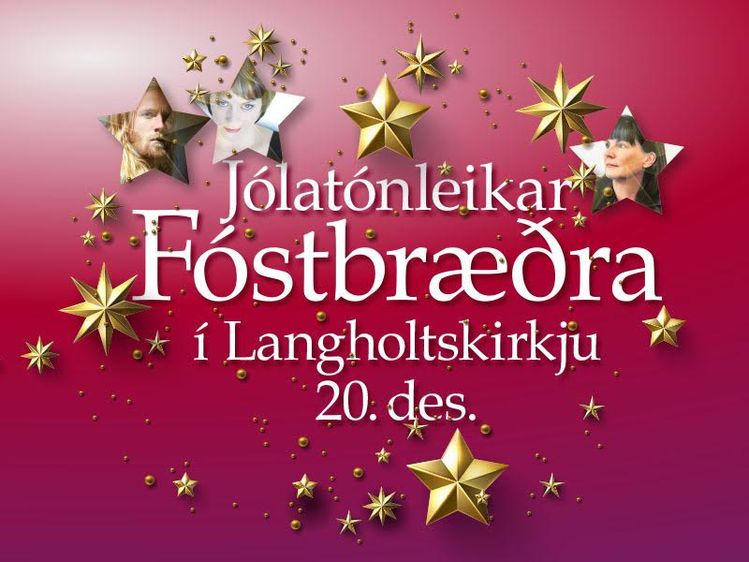 Fóstbræður Male Choir will give a Christmas Concert in Langholtskirkja Wednesday December 20th at 8 pm.
Traditional and contemporary Christmas carols.
Conductor: Árni Harðarson.
Pianist: Steinunn Birna Ragnarsdóttir
Guest singers: Auður Gunnarsdóttir and Högni Egilsson
Price: 3.500 kr. Tickets on tix.is?
Fóstbraedur Male Choir celebrated its 100th anniversary last year. It was founded in 1916 and has ever since been one of Iceland's leading male choirs. The choir performs a wide range of repertoire and has through the years collaborated with many of Iceland's greatest artists, appeared on regular occasions with Iceland Symphony Orchestra and has won prizes in international choir competitions.
INFORMATION
WHEN
This event has passed or has no registered occurrences.
WEBSITES
TICKETS
LOCATION