Festive sounds at New Year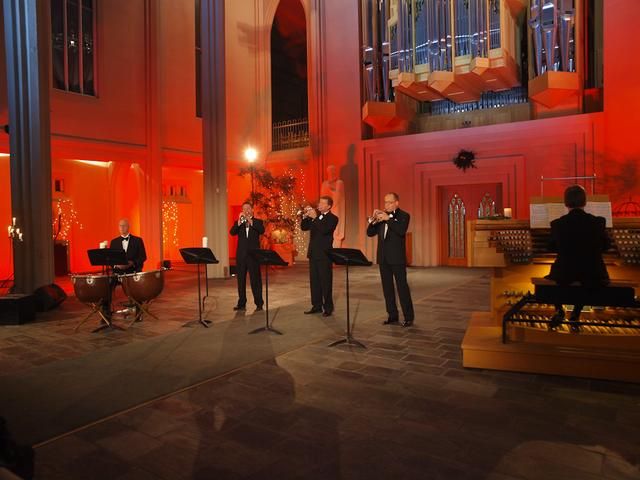 Festive Sounds at New Year! Festive music for three trumpets, timpany and organ. Famous works by J.S.Bach ( Toccata and fuge in d- minor), Albinoni ( Adagio), Charpentier and Vivaldi. Eiríkur Örn Pálsson, Einar St. Jónsson and Baldvin Oddsson trumpets, Eggert Pálsson timpany and Hörður Áskelsson, organist at Hallgrimskirkja. The New Years mood is set by the Festive Sounds, and this concert is hugely popular as it has been performed for a full house on the last night of the year since the inauguration of the Klais organ in 1992. The Hallgrimskirkja Christmas Music Festival 2017. Admission ISK 4500, ticket sale online midi.is and in Hallgrimskirkja open 9-5pm.
INFORMATION
WHEN
This event has passed or has no registered occurrences.
WEBSITES
LOCATION