Christmas play for children – Þorri and Þura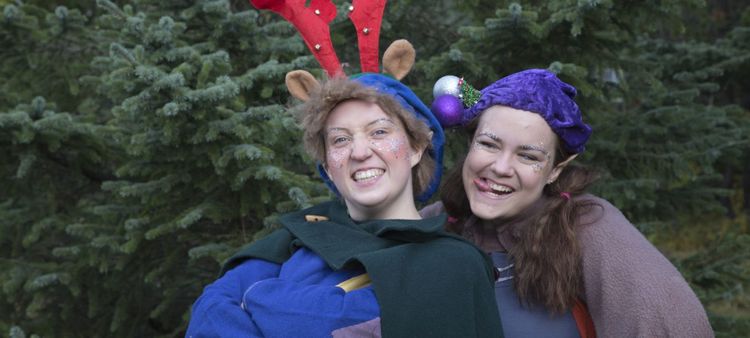 The Nordic House – Saturday 16th Dec. 13:00
The play is performed in Icelandic and lasts 30 minutes. Suitable for children from 2 years and up.
Free entrance. Limited seating, free tickets can be reserved here on tix.
ABOUT
Þorri and Þura find out that the Christmas cat has decided that there will be no Christmas this year. The elves have to work together and try and fix this with the help of the audience. With love, happiness and friendship, they are able to find a true Christmas spirit and save Christmas from the Christmas cat. The music is written especially for the play and is performed along with some well-known Christmas songs.
Text, music and performers: Agnes Wild and Sigrún Harðardóttir.
INFORMATION
WHEN
This event has passed or has no registered occurrences.
WEBSITES
TICKETS
LOCATION