Iceland Airwaves 2018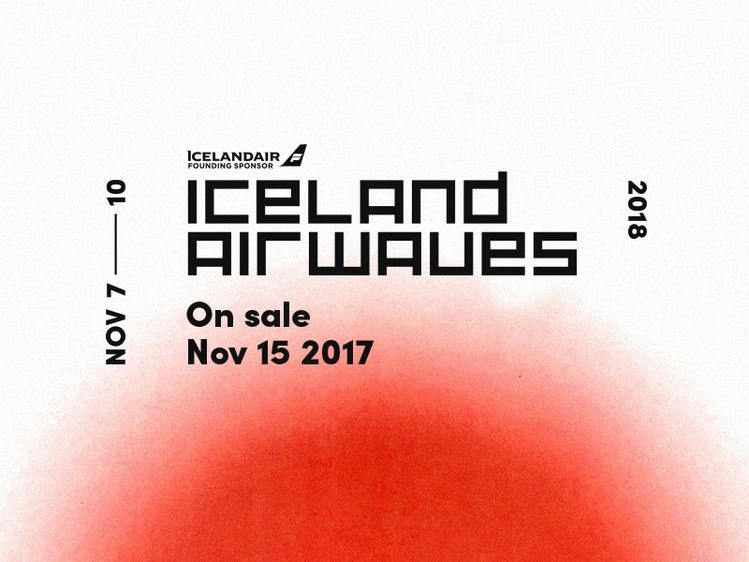 Iceland Airwaves will be held for the 20th time from November 7th to 10th 2018. The festival will take place in Reykjavik and in Akureyri for the second time. Tickets are now available.

Early bird Reykjavik without 20th edition show: 14.900 ISK.
Early bird Reykjavik with 20th edition show: 21.900 ISK.
Early bird Akureyri (8th and 9th of Nov): 7.900 ISK.
Early bird Akureyri plus final day in Reykjavik with 20th edition show: 14.900 ISK.

Iceland Airwaves has come a long way since its inception in an airplane hangar at Reykjavík Airport. Nowadays the festival is regarded as the biggest celebration of music in Iceland and boasts an unrivalled line-up of established and up-and-coming artists. From concerts in tiny record stores and art museums to cool bars and beautiful churches, Airwaves-goers can expect to soak up the festival atmosphere in some of the city's most unique venues. And it's not just about the music; there will be plenty of opportunities to indulge in yummy Icelandic cuisine, sample the local beer, make new friends, relax in the hot pools and marvel at the aurora borealis. There's a reason music lovers flock to Reykjavík and Akureyri from all over the world, so come and join us (and them!) for 4 days of festival magic.
INFORMATION
WHEN
From: Wed 7 Nov to Sat 10 Nov
To: Thu 8 Nov to Fri 9 Nov
WEBSITES
TICKETS