Queer Christmas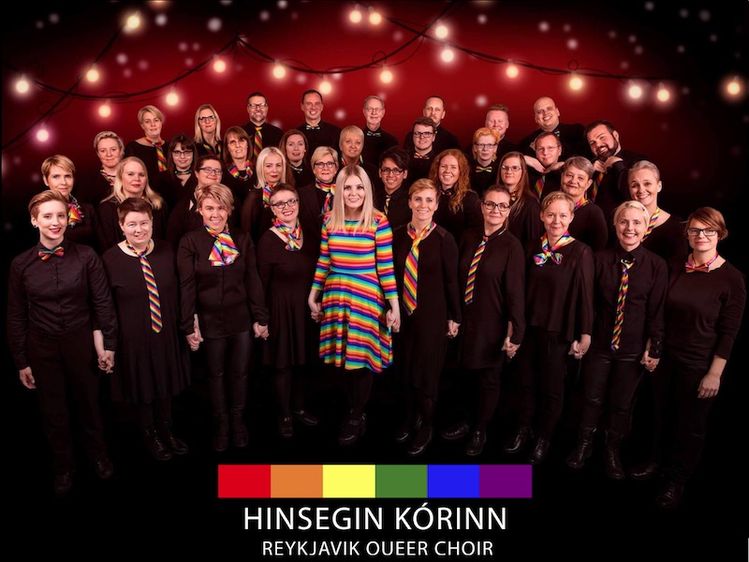 QUEER CHRISTMAS
The christmas glitter is upon us as the Reykjavik Queer Choir invites you to our annual Queer Christmas Concert. This year's festivities take place in Lindakirkja in Kópavogur, where you will get a chance to hear us perform merry christmas tunes as well as pop and medleys of songs previously performed by the likes of Stevie Wonder, Pat Benatar, Sinfóníuhljómsveit Íslands, Bee Gees, The Weather Girls og Elton John!
Ticket price is 3.500 ISK and tickets are available through members of the choir or at tix.is. Our last christmas concert sold out, so act quickly and secure your ticket sooner rather then later.
The conductor is Helga Margrét Marzellíusardóttir and pianist is Halldór Smárason. Other performers at the christmas concert include Ásmundur Jóhannsson on drums, Steinþór Guðjónsson on guitar and Jóhann Ásmundsson on bass.
Reykjavik Queer Choir was born late summer in the year 2011 and has from that point on performed in various places around Iceland and abroad. During the summer of 2012 they took part in Faroe Islands Pride and two years late they went to Dublin for an international choir tournament for queer choirs where they got an excellent review. The summer of 2015 they held a magnificent concert in London with the British Pink Singers choir and this year the choir travelled to Helsinki for the first ever Nordic LHBTIQ Choir Festival. In the spring of 2018 we will participate in Various Voices in Munich.
Wheelchair accessible.
INFORMATION
WHEN
This event has passed or has no registered occurrences.
WEBSITES
TICKETS