Nýárstónleikar 2018 - Schönbrunn Palace Orchestra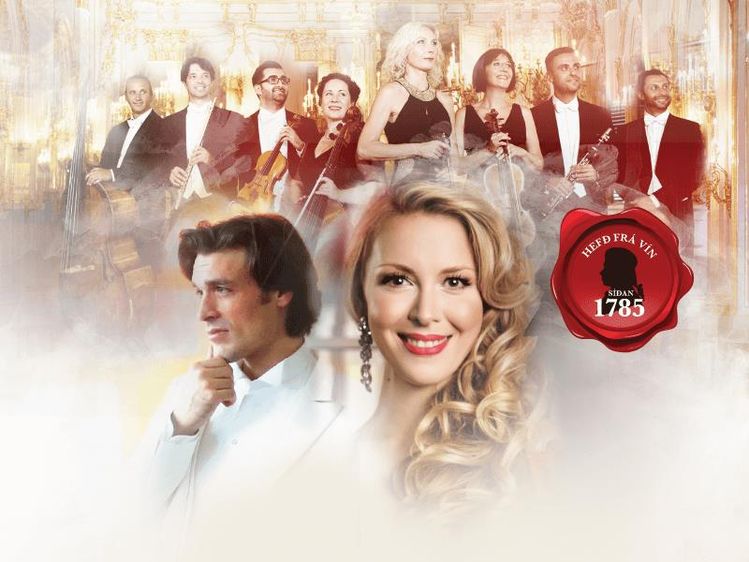 BOX OFFICE OPENS NOVEMBER 2ND AT 10 AM
SENA LIVE'S PRESALE STARTS NOVEMBER 1ST AT 10 AM
REGISTERE HERE AND CHECK SENA LIVE
Schönbrunn Palace Orchestra will perform in Eldborg, Harpa, on Saturday the 13th of January 2018. Highly professional and internationally sought-after Viennese musicians and song soloists will join the chamber orchestra for their magnificent concert in Iceland, which is a part of their Scandinavian tour.
The repertoire is taken from the world-renowned TV show that has been broadcast on New Year's Day for 60 years.
In addition to the high musical level, the orchestra is also known for its unified sound, its charming stage presence, as well as a highly professional appearance. During travel season, they perform every day at the Schönbrunn Palace Orangery for travellers from around the globe. The orchestra has also become a very important ambassador of Austria and has had many international successes – among others, in Japan, Australia, United States, South America, Russia. Critics claim that "no one can play Vienna music like a Viennese". We hon welcome the Schönbrunn Palace Orchestra to Iceland.
During their tour, Schönbrunn Palace Orchestra is visiting all the main concert halls in Scandinavia. Come join us for this world-renowned musical experience that leaves none unmoved. Fans of the orchestra will not be disappointed as they will perform all their best and notorious scores, including the refreshing Radetzky march by Johann Strauss.
Baritone: Thomas Weinhappel
Soprano: Bettina Schweiger
Conductor: David Scarr
INFORMATION
WHEN
This event has passed or has no registered occurrences.
WEBSITES
TICKETS
LOCATION