Benny Crespo's Gang & Coral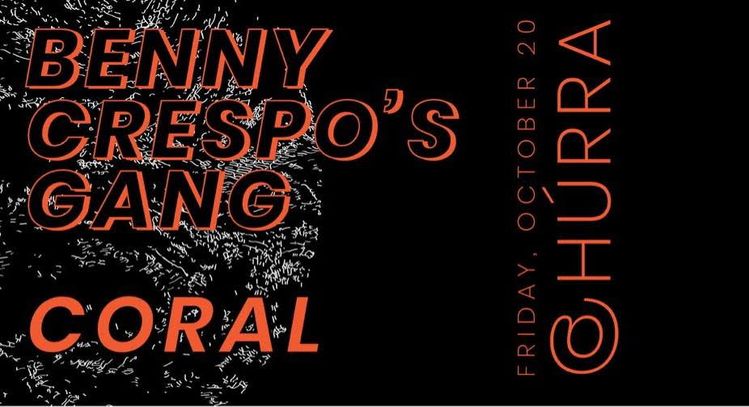 Icelandic rock bands Benny Crespo's Gang and Coral will awake from hibernation and play a concert at Húrra on Friday, October 20th.
Benny Crespo's Gang is well known by aficionados of Icelandic rock music. The celebrated band is currently finishing up work on their second full-length album. Their debut was released in 2007, with the singles Night Time and Birthmarks following in 2010 and 2014 respectively. The new album, out in November, is called "Minor Mistakes". Expect a potent mixture of old songs and fresh material.
Coral (not to be confused with the British band The Coral) are neither an active group nor working on new material. They will, however, reunite for nostalgia's sake and play a set of their old material like it's 2007. The band released three albums during their active years, the so-called Yellow Album in 2002, "The Perpetual Motion Picture" in 2007 and "Leopard Songs" in 2011. Songs like Arthur, The Big Bang and Steal From Masters received local airplay and the band gigged tirelessly before disbanding in 2011.
House opens at 21:00, gig starts at 22:00.
1500 ISK admission
INFORMATION
WHEN
This event has passed or has no registered occurrences.
WEBSITES
TICKETS
LOCATION