Hljómeyki og Dúó Harpverk - Classical Sundays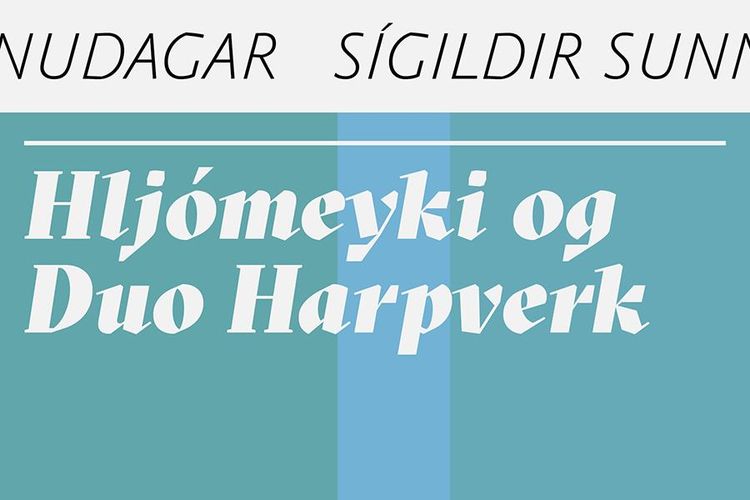 Pushkin's Garland.
Hljómeyki Chamber Choir and Duo Harpverk join forces on a Classical Sunday concert. The program includes Gyorgy Sviridov's grand piece, Pushkin's Garland for choir, harp, percussion, piano and celesta. The piece is extremely varied, 10 very different movements with or without instruments. Sviridov utilises the choir to the extremes, including different vocal use and the whole possible pitch range.
On the programme there will also be a new piece by Hildigunnur Rúnarsdóttir, for choir, harp and percussion, commissioned for the occasion.
Hljómeyki Chamber Choir was founded in 1974. It is one of Iceland's finest choirs. It focusise mainly on contemporary Icelandic music, commissioning at leas one major wirk annually.
Duo Harpverk was formed in 2007 by harpist Katie Buckley and percussionist Frank Aarnink. The duo's intention is to commission and perform music for harp and percussion. Since beginning they have commissioned over 80 pieces from composers in Iceland and all over the world
Conductor Marta G. Halldórsdóttir
INFORMATION
WHEN
This event has passed or has no registered occurrences.
WEBSITES
TICKETS
LOCATION