ORATION MMXVIII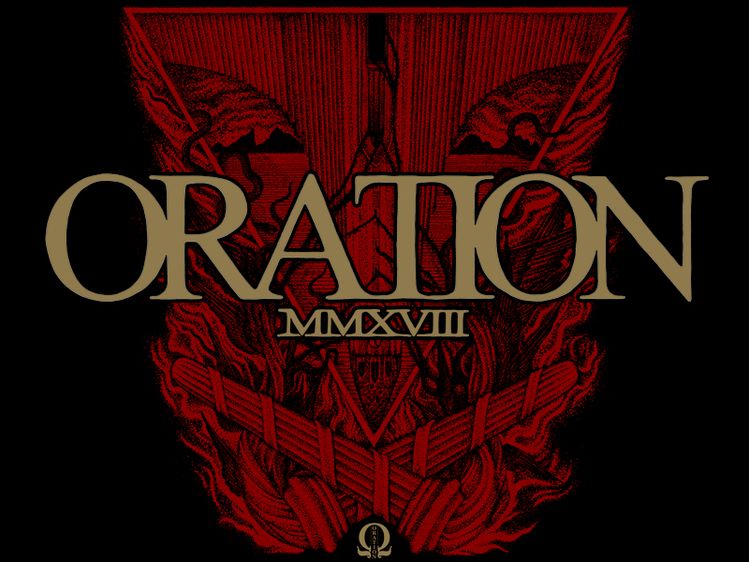 Oration and Studio Emissary present Oration MMXVIII.
Iceland's premier Black Metal festival, Oration, will take place for the third and final time March 7th - 9th at Gamla Bíó, Reykjavík, Iceland.
This year's lineup boasts a daring and eclectic selection of highly esteemed Icelandic and international acts, including Norway's meditative and lo-fi 'Vemod', the French 'Aluk Todolo' who brilliantly merge krautrock and Black Metal, the Czech Republic's 'Inferno' who are redefining modern Black Metal with their sophisticated soundscapes, the UK's Death/Black Metal titans 'Abyssal' will perform their debut concert, and Norwegian avant-garde legends 'Virus'. Icelandic acts include 'Svartidauði', 'Sinmara', 'Naðra' and 'Misþyrming' to name but a few. The last editions of Oration festival have been sold out events, garnering much international praise. This final edition is sure end on the highest of notes.
Full line-up:
Abominor (IS)
Abyssal (UK)
Almyrkvi (IS)
Asagraum (NO/NL)
Auðn (IS)
Devouring Star (FIN)
Inferno (CZ)
Mannveira (IS)
Misþyrming (IS)
Naðra (IS)
NYIÞ (IS)
Rebirth of Nefast (IRL/IS)
Sinmara (IS)
Slidhr (IRL/IS)
Sortilegia (CA)
Svartidauði (IS)
Vemod (NO)
Virus (NO)
INFORMATION
WHEN
This event has passed or has no registered occurrences.
WEBSITES
TICKETS
LOCATION