Norður og Niður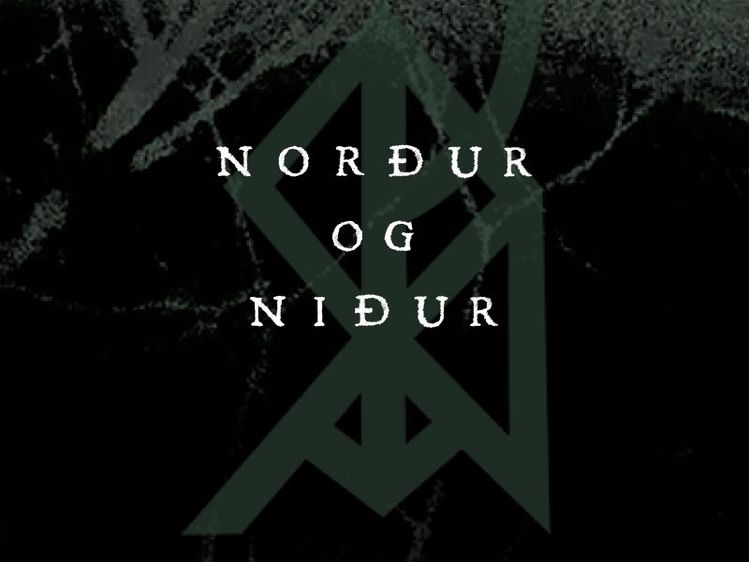 - EARLY BIRD PRICE FOR A 4-DAY FESTIVAL PASS IS 17.990 ISK. THAT PRICE IS VALID IN THE PRE-SALE ON SEPTEMBER 27TH AND THROUGH OCTOBER 2ND.
- FROM OCTOBER 3RD, THE GENERAL PRICE FOR A 4-DAY PASS WILL BE 20.990 ISK
- THOSE WHO HAVE ALREADY BOUGHT TICKETS TO ANY OF THE FOUR SIGUR RÓS'S CONCERTS WILL GET AN EMAIL ON SEPTEMBER 26TH THAT ALLOWS THEM TO BUY A 4-DAY PASS INSTANTLY ON A SPECIAL DISCOUNTED PRICE, ONLY VALID FOR THEM; 16.990 ISK.
As the light-filled days of the Icelandic Summer start to draw in, Sigur Rós reveal the first acts to perform at NORÐUR OG NIÐUR, their ambitious curation of Harpa, Reykjavik's premiere state-of-the-art venue. This December 27-30, the shortest, darkest days of Iceland's Winter will play host to a multimedia event bringing together performances from friends and collaborators from all over the world.
No-one lights up the dark days quite like the Icelanders. Reykjavík's reputation for being able to throw a party is not lightly earned, and NORÐUR OG NIÐUR will significantly ramp up a holiday season already filled with fun, festivities and a truly insane arsenal of fireworks.
LINE UP:
Jarvis Cocker (UK)
Kevin Shields (My Bloody Valentine) (UK)
Stars of The Lid (US)
Dan Deacon (US)
Julianna Barwick (US)
Sin Fang, Sóley and Örvar Smárason (Iceland)
JFDR (Iceland)
Hugar (Iceland)
… plus many more to be announced!
Alongside the NORÐUR OG NIÐUR festival line up, Sigur Rós will perform each night in Eldborg, Harpa's main concert hall. The band's performances mark their first shows by in Iceland in more than five years, and their most intimate since the tiny regional shows on the Heima tour more than a decade ago. Sigur Rós shows are sold separately to NORÐUR OG NIÐUR.
INFORMATION
WHEN
This event has passed or has no registered occurrences.
WEBSITES
TICKETS
LOCATION