Íó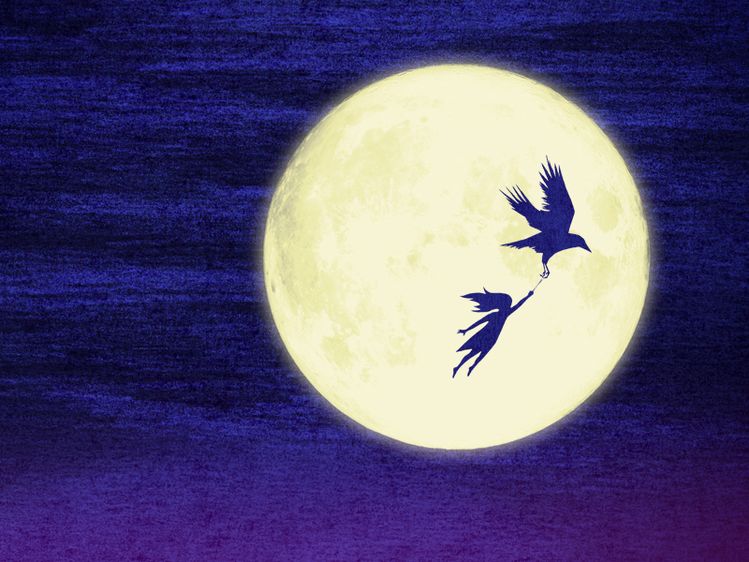 Hafrún is a nine year old girl with big curly hair. She loves dreams, pizzas and watching the moon at night. But tonight Hafrún can't sleep. She sits by the window, looking out to the moon and misses her grandmother deeply.
A white raven comes flying towards her with enormous speed. He smashes into her window. She opens it to let him in. The raven tells her his name is Íó and asks her to fly with him out the windo because his world is in great danger. He needs her help.
A magnificent journey begins to save Íó's world. The girl and raven take on great powers we have within that are as invaluable to us as the moon that lights up the night. This is a story of bravery, friendship, loss and the search of balance between light and darkness.
Creative Team
Director: Aude Busson
Writer and Artistic Director: Ragnheiður Harpa Leifsdóttir
Costume-, set- and puppetry designer: Sigríður Sunna Reynisdóttir
Puppetry designer and puppeteer: Aldís Davíðsdóttir
Actress: Gríma Kristjánsdóttir
Music written and performed by: Ásta Fanney Sigurðardóttir
Lighting design: Arnar Ingvarsson
Textile designer and costume making: Tanja Huld Levý Guðmundsdóttir
Producer: Anna Rut Bjarnadóttir
Poster and video: Una Lorenzen
INFORMATION
WHEN
This event has passed or has no registered occurrences.
WEBSITES
TICKETS
LOCATION