Barokkbandið Brák - Classical Sundays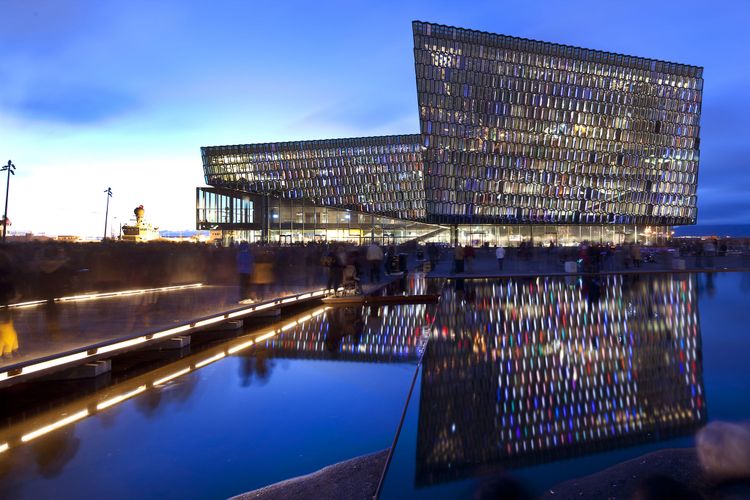 Brák Baroque Ensemble was founded in the year 2014 by the violinists Elfa Rún Kristinsdóttir, Guðbjörg Hlín Guðmundsdóttir and Laufey Jensdóttir. The group mainly consists of young musicians who all share a passion for historical performance of medieval and baroque music and seek to bring music from this period to a wide audience in Iceland.
Since 2014 the group has held numerous concerts in Reykjavík and Skálholt, receiving raving reviews and great receptions by audience and critics alike. Many of Brák's performances have been recorded and broadcasted by the Icelandic National Radio and a few recordings are now available online.
Brák Baroque Ensemble collaborates frequently with renowned singers and instrumentalists from all over Europe making each project unique in sound and setting.
The Spirals of Versailles
Brák Baroque Ensemble will bring french ballet music from the baroque period to life in collaboration with the dancer and choreographer Bára Sigfúsdóttir.
In this concert Brák will perform works by composers such as Jean-Baptiste Lully, Jean Philippe Rameau, Robert Cambert and Elizabeth Jacquet de la Guerre but they were all musicians in service for the King Louis XIV, The Sun King or "Le Roi Soleil". Louis XIV was an avid dancer and lover of performance arts. Louis founded the Academie de Royal de Danse and the Academie d'Opera in the year 1661 and so contributed a great deal to making the french opera and ballet a leading art form in Baroque-era Europe.
Brák will invite their audience on a musical journey to the times of Louis the XIV, exploring the Spirals of Versailles where we may experience a surprising glimpse into the extravagant feasts in the court of the Sun King.
INFORMATION
WHEN
This event has passed or has no registered occurrences.
WEBSITES
TICKETS
LOCATION