Bára Blöndal and the diamond comics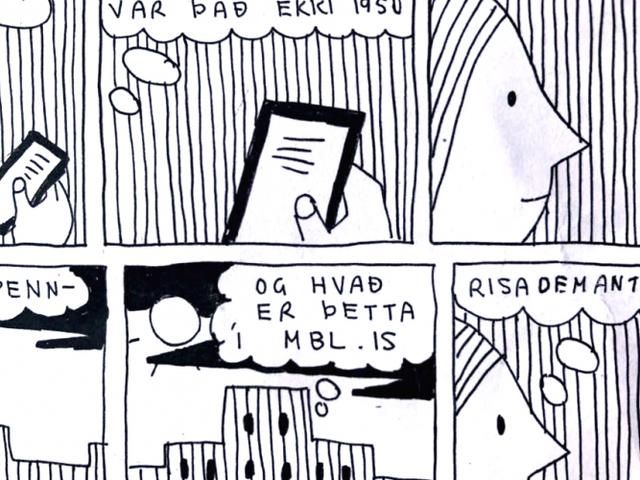 Kristján was born in Reykjavík in 1943. He studied at the The Icelandic College of Arts and Crafts from 1961-1964 and at Statens håndverks- og kunstindustriskole in Oslo from 1965-1967. Kristján began making comics in 1980 and published his first book, Ólýsanleg pláneta (e. Indescribable planet) in 1994. In the last decade, he has published over ten books, many of which are comics. In 2014, his work Lífsþorsti (e. Thirst for Life) was published by Froskur publishing.
INFORMATION
WHEN
This event has passed or has no registered occurrences.
WEBSITES
LOCATION