Buckinghamshire County Youth Orchestra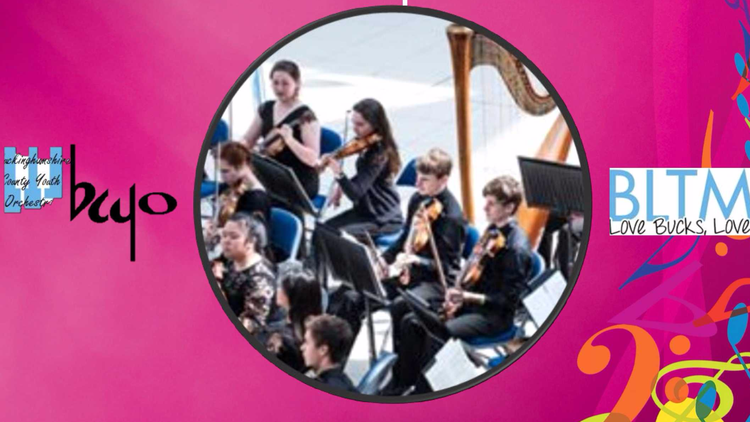 BCYO is very excited to be visiting Iceland for its concert tour in Reykjavik. This fantastic group of young musicians, ranging in age from 14 to 22, is from the county of Buckinghamshire in the UK, North West of London. They meet roughly once a month to rehearse together under Tom Horn's leadership.
The programme the orchestra presents today is a delightful mix of styles. The programme begins with the World Premier of an evocative piece, entitled, simply, 'Iceland'. Alex Wyatt, a talented 14 year old violinist and member of the orchestra has composed this especially for the tour, and the orchestra is delighted to be giving the first performance.
Bernstein's 'On the Waterfront' is one of the greatest scores in Hollywood history, which can easily be taken simply as a portrait of life in New York City. As such, it is one of the most distinctive (and most unjustly overlooked) great symphonic portraits of an American scene.
The concert concludes with Shostakovich's 5th Symphony. This is a work for orchestra composed between April and July 1937. Its first performance was on November 21, 1937, in Leningrad. The premiere was a huge success, and received an ovation that lasted well over half an hour. The students are not expecting quite such an ovation! However, they have enjoyed the challenge of responding to the technical and musical aspects of playing together as an orchestra.
The young people have an infectious joy in their music making and cannot wait to perform in your lovely city!
Repertoire :
Directed by Mr Tom Horn.
Iceland by Alex Wyatt. Alex is a student in the orchestra, who has composed this piece especially. He plays in the violin section. He is 14 years old.
On the Waterfront by Leonard Bernstein
Interval [15 mins]
Symphony no. 5 by Shostakovich
The concert is 30 mins + 45 mins with an interval.
INFORMATION
WHEN
This event has passed or has no registered occurrences.
WEBSITES
LOCATION