Jesus Christ Superstar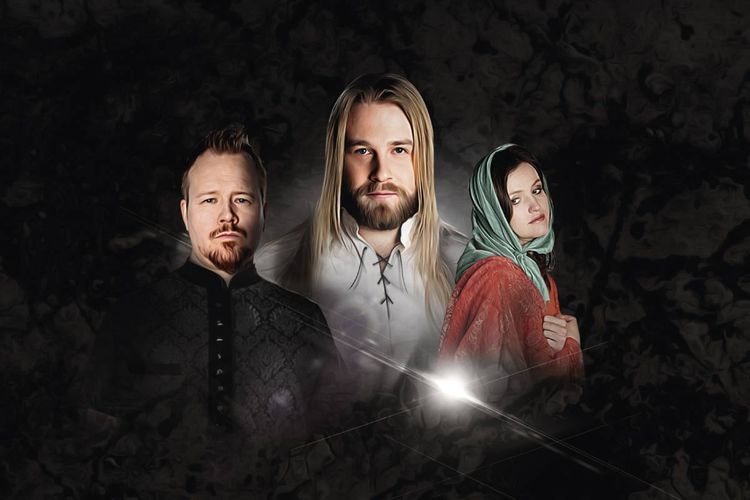 Jesus Christ Superstar in Concert
This multi-talented cast of Iceland's best known singers, actors and musicians will repeat their highly acclaimed concert rendition of Jesus Christ Superstar by Andrew Lloyd Webber and Tim Rice on March 29th 2018.
Eyþór Ingi of Todmobile takes on his dream role of Jesus of Nazareth. Þór Breiðfjörð sings the part of Judas, something he has done many times before, home and abroad. This is Þór's first musical/opera/concert role since his breathtaking rendition of Valjean in Les Miserables. Ragga Gröndal brings all her talent to the role of Mary Magdelene. They are supported by singers/actors Jóhann Sigurðarson and Ólafur Egilsson and Icelandic rock stars Magni and Björn Jörundur, along with the Kór Lindakirkju choir conducted by Óskar Einarsson.
An all star band with members from Mezzoforte, Todmobile, Nýdönsk and other great Icelandic bands is headed by musical director Fridrik Karlsson of Mezzoforte.
Eyþór Ingi - Jesus
Þór Breiðfjörð - Judas
Ragga Gröndal - Mary Magdalene
Björn Jörundur - Pilate
Jóhann Sigurðarson - Caiafas
Ólafur Egilsson - Herod
Magni Ásgeirsson - Peter
Friðrik Karlsson - guitars
Einar Þór Jóhannsson - guitars
Benedikt Brynleifsson - drums
Eiður Arnarsson - bass
Eyþór Gunnarsson - keyboards
Jón Ólafsson - keyboards
Vignir Þór Stefánsson - keyboards
Director - Selma Björnsdóttir
Lighting - Magnús Helgi Kristjánsson
Sound - Gunnar Sigurbjörnsson
INFORMATION
WHEN
This event has passed or has no registered occurrences.
WEBSITES
TICKETS
LOCATION