Performance: Take Me Here by the Dishwasher - Memorial for a Marriage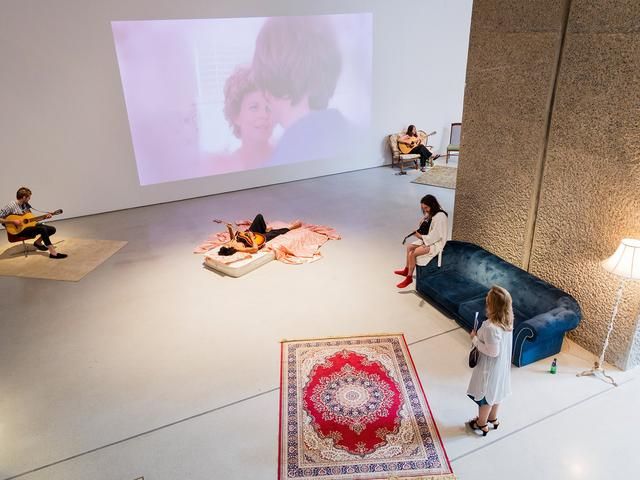 Ten musicians sing and play the guitar over a two-weeks period. They are spread throughout the gallery, each as in his own world, yet in one harmony. Some are sitting on the floor, others in chairs or sofas, others still lying on mattresses on the floor, empty beer bottles piling up around them. A video projection comprised of a three-minute loop is playing behind them, featuring a soft-focus love scene between a man and a woman set in a kitchen. The clip is from the first all-Icelandic full-length feature film, Morðsaga (Murder Story) from 1977, and the actors in the scene are Kjartansson's own parents. Free with admission. The exhibition is supported by GAMMA.
INFORMATION
WHEN
This event has passed or has no registered occurrences.
WEBSITES
LOCATION