A Thousand Tongues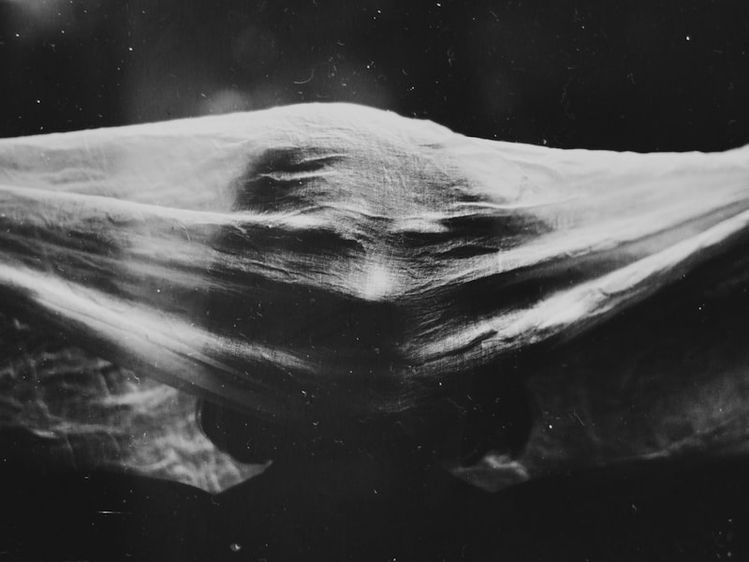 A pristine ocean of cross-cultural expression
A Thousand Tongues is a concert and a theatrical performance. It is an eruption of visual born from sound, and a tapestry of traditional music from all over the world, performed and conceived by Nini Julia Bang as a solo performance.
In ten different languages, Bang traverses music that spans her several year travels from Iran, Norway, Spain, Iceland, Greece, Mongolia, and Georgia. Both a celebration of cross-cultural expression, spanning from Icelandic lullabies to the Quran, and a deeply personal interrogation of Bang's own life experiences, A Thousand Tongues is a visual and sonic resonating chamber, exploring isolation, the unknown, vulnerability, and the veil between this world and the other. With a pristine, oceanic, sparse, symbolic visual landscape created in service of, and inspired by the sound of Nini's voice by Director Samantha Shay, Nini traverses, is enveloped, and thrashes against a multidimensional landscape, offering herself as a vessel and resonating chamber to the public.
A Thousand Tongues was originally presented at the Theatre Olympics in Wroclaw in Poland in connection with the European Capital of Culture 2016, co-produced by Source Material and The Grotowski Institute.
Source Material is returning for the first time to Reykjavík since their opera of Light was world premiered at Tjarnarbíó in July 2016.
Only two performances.
A Thousand Tongues
Source Material + Nini Julia Bang
Performer / Artistic leader: Nini Julia Bang
Director: Samantha Shay
Dramaturg: Jaroslaw Fret
Lighting design: Nicole Pearce
Sound engineer: Paul Evans
Associate Lighting Design: Kate Ashton
Assistant Director: Valerie McCann
Technical Director: Maciej Madry
Produced by Dagny Gisladottir + Hallfridur Thora Tryggvadottir
INFORMATION
WHEN
This event has passed or has no registered occurrences.
WEBSITES
TICKETS
LOCATION