Garden party with Bylgjan, Iceland´s favourite radio station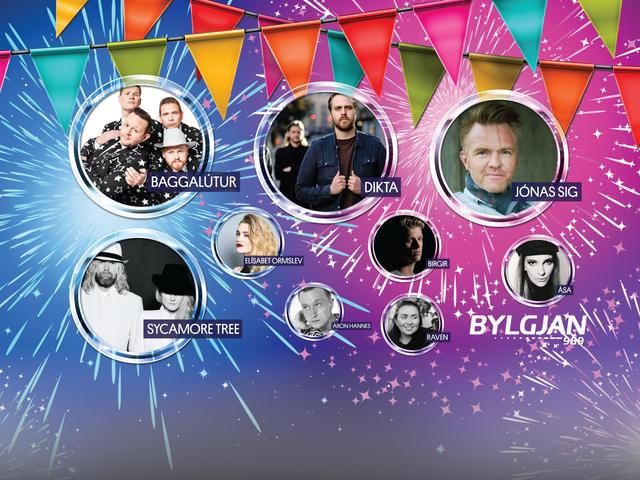 Hljómskálagarðinurinn park in central Reykjavik is a great place for the whole family to spent the evening on Cultural night. Great space for everyone, playground for the kids, BBQ courtesy of Ali, hot soup courtesy of Nettó and drinks courtesy of Ölgerðin. Free while it lasts. On two grand parallel stages there will be a non stop music party with great live acts from 6:00PM untill 10:45PM. Jónas Sig and Ritvélar framtíðarinnar, Baggalútur, Dikta, Sycamore tree, Elísabet Ormslev, Birgir, Ása, RAVEN and Aron Hannes. At the end of the concert guests will have plenty of time to walk out of the park to enjoy the fireworks.
INFORMATION
WHEN
This event has passed or has no registered occurrences.
WEBSITES