Lefty Hooks & The Right Thingz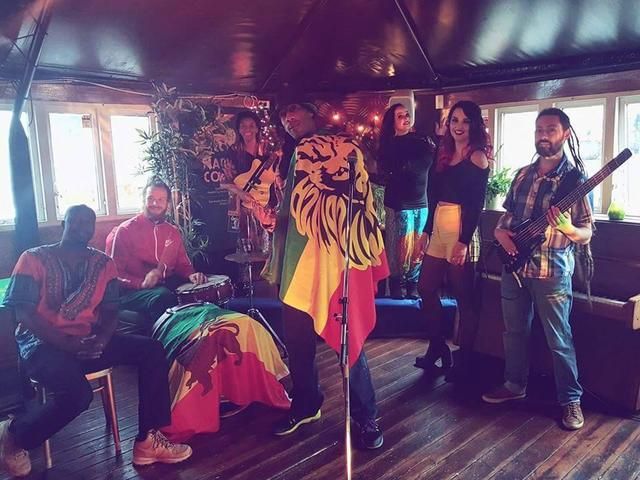 Lefty Hooks & The Right Thingz are a unique reggae band. Coming out the heart of Iceland, Reykjavik City, you can feel their vibrations. Multicultural band with musicians from all over the World. In 2016 they debut their single Happiness and it was played on radio which lead them to play at Secret Soltice 2016. The group consists of Linda Hartmanns, singer from Eurovision (2017) and The Voice Iceland, she's high caliber and Gnúsi Yones, the founder of the band and ambassador of reggae in Iceland and producer. Cheick Bangoura, one of the best percussionist in the country, Andreds Tosh elite bass player and the lovable Anita with her graspy and beautiful voice, along with talented guitarist Juann Carlos and our great keyboard player, Kobbi. Lefty Hooks is the songwriter and lead talent!
INFORMATION
WHEN
This event has passed or has no registered occurrences.
LOCATION