Reykjavik Chamber Orchestra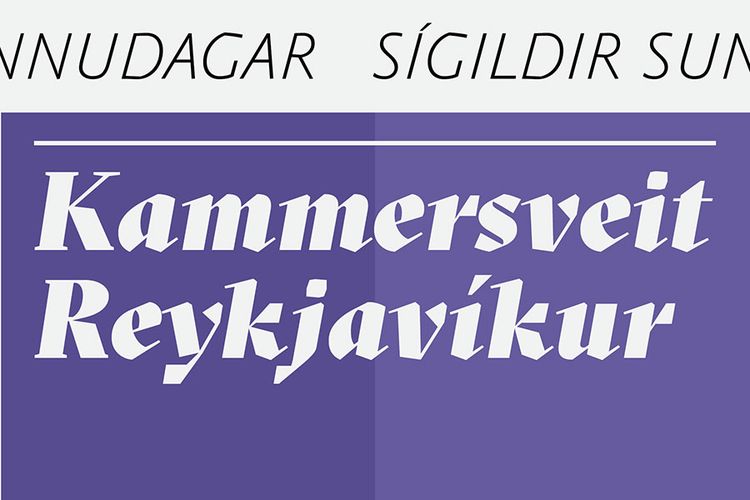 The Reykjavík Chamber Orchestra begins their 2017-2018 season with two septets by composers of the classical period, Ludwig van Beethoven and Johann Nepomuk Hummel.
Septet Op. 20 by Beethoven (1770-1827) was premiered in 1800 and soon became, to his dismay, his most popular work.
The instrumentation of clarinet, horn, bassoon, violin, violin, cello and double bass, was something new at that time. The work became popular in many various arrangements, and even Beethoven himself made his own arrangement for piano trio. The Reykjavík Chamber Orchestra will play the piece in the original version.
Johann Nepomuk Hummel (1778-1837) was a popular composer and pianist in Vienna. He was genuinely considered by many of his contemporaries to be the equal of Beethoven as a composer, but the rise of the romantic movement in Europe did not make his life as a composer easier and he became less popular towards the ends of his life.
The septet was composed in 1816, enjoyed a great success and helped Hummel to be even further recognized as a first class chamber music composer.
The piece is written for piano, flute, oboe, horn, viola, cello and double bass. The instrumentation was also new at this time, the piano part being very extensive and especially interesting is the absence of the violin.
The REYKJAVIK CHAMBER ORCHESTRA was founded in 1974 and has played an important role in Icelandic musical life ever since. The group gives regular concerts in Reykjavik, throughout Iceland, and in festivals in Europe and Asia. The ensemble has given the first Icelandic performances of many 20th-century masterworks, including Schoenberg's Pierrot lunaire and Messiaen's Des Canyons aux Étoiles. The group also works closely with Icelandic composers and has recorded numerous CDs with Icelandic music. The Reykjavik Chamber Orchestra received the Icelandic Music Award in 2004. The ensemble's guest conductors include Vladimir Ashkenazy, Paul Zukofsky, and Petri Sakari.
INFORMATION
WHEN
This event has passed or has no registered occurrences.
WEBSITES
TICKETS
LOCATION