Cacao Ceremony - Heart Connection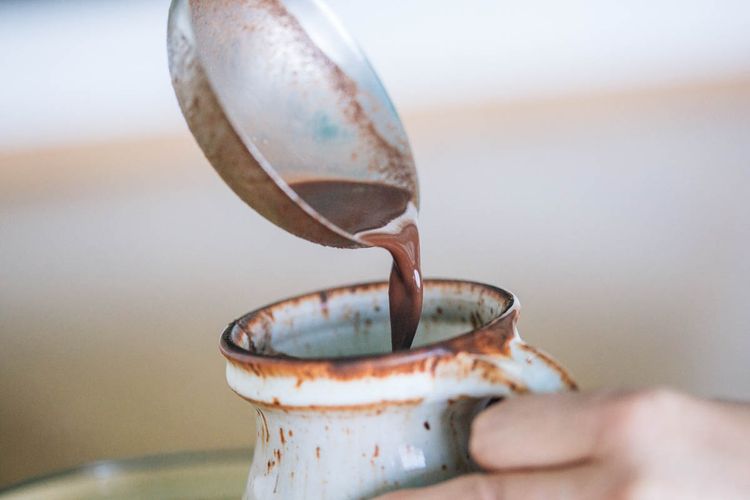 Please join us for a Cacao Ceremony on Sunday July 30 at Jógastúdíó, Ánanaustum 15. We will drink pure and heart-opening Cacao from Guatemala, do breath work, meditate, journey with music and open our hearts to more love, for ourselves and others. There will be a space for you to connect with your inner self, to listen and hear inside of yourself and find out what your heart wants to tell you. Men and women are welcome.

The Cacao we will drink comes from the rainforests of Guatemala and is an amazing superfood. Cacao contains the highest concentration of antioxidants and magnesium of any food in the world, rich in chromium, theobromine, manganese, zinc, copper, iron, vitamin C, omega-6 fatty acids, tryptophan, serotonin, and more. It is a highly effective natural energizer and aphrodisiac. Cacao contains PEA, a chemical that we produce in our bodies when we fall in love. PEAs also play a role in increasing focus and alertness. Anandamide is an endorphin that the human body naturally produces after exercise. Anandamide is known as the bliss chemical as it is released while we are feeling joy. It has only been found in one plant - Cacao.

The ceremony takes place from 14.30-18.30 and is 5700 ISK, there is limited space so please buy your ticket in advance. If you have any questions please contact kakomedkamillu@gmail.com.

Kamilla Ingibergsdóttir and Christine Dohler will lead the Ceremony. They met through the love of Cacao and Cacao has guided them both through huge life transformations. Kamilla is a Yoga Instructor and has been practising Yoga and Meditation for years. Christine is a writer, experienced Zen-Meditation-Trainer and personal coach. She is from Germany, but spends every summer in Iceland to connect with the people and nature there.
INFORMATION
WHEN
This event has passed or has no registered occurrences.
WEBSITES
TICKETS