Schumann & Mahler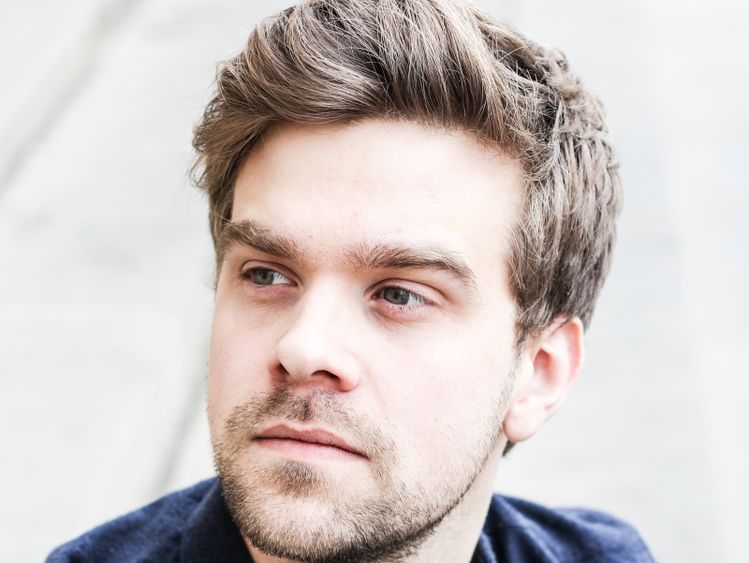 Jóhann Kristinsson, baritone has recently gained some attention in Germany.
In March this year he won the 3rd. prize as well as the audience prize at the Interational Song Competition "Das Lied". The competition took place in Heidelberg and the Jury consisted of world renowned singers such as Thomas Quasthoff, Felicity Lott, Brigitte Fassbaender and Bernarda Fink. Last year, Jóhann reached the final round of the International Schumann Competition in Zwickau.
Jóhann is finishing his studies at the Hochschule für Musik, "Hanns Eisler", Berlin where Scot Weir has been his main teacher. Among other teachers of his at the school were Thomas Quasthoff, Júlia Várady and Wolfram Rieger. He has also participated in masterclasses with Thomas Hampson and Graham Johnson.
He studied and performed the role of Onegin in Tchaikovsky's opera Eugene Onegin in the production of the conservatory and also gave recitals as part of the concert series "Excellence Concerts in the Krönungs Kutschen Saal" which is funded by Daniel Barenboim and aimes to present students who have shown excellent results.
Jóhann is a new member of the young artist program at the Hamburgische Staatsoper in Germany.
Born in Jerusalem and raised in South Africa, Ammiel Bushakevitz performs internationally, including the festivals of Salzburg, Bayreuth and Lucerne, the Festival Pontino di Latina Roma, the Jerusalem Schubertiade, the Vancouver Music Series in Canada and the Festival d'Aix-en-Provence, France. His recordings feature on labels including BIS (Sweden), Hänssler (Germany) and Solfa (Spain). Ammiel studied at the Hochschule für Musik und Theater in Leipzig, Germany and at the Conservatoire Nationale Supérieur de Musique in Paris, France. His mentors include Phillip Moll, Boris Berman and Alfred Brendel.
In addition to his activities as a soloist, Ammiel has a special affinity to the art song. One of the last private students of Dietrich Fischer-Dieskau, Ammiel was invited in 2011 by Fischer-Dieskau to accompany his masterclasses at the Schwarzenberg Schubertiade in Austria. Ammiel himself presents piano masterclasses at the Jerusalem Music Academy and has offered workshops in developing countries including Ethiopia, Zimbabwe, Morocco, Egypt and Mexico. In 2014 Ammiel was named Edison Fellow of the British Library, London.
INFORMATION
WHEN
This event has passed or has no registered occurrences.
WEBSITES
TICKETS
LOCATION