Stefán Ragnar and Tortelier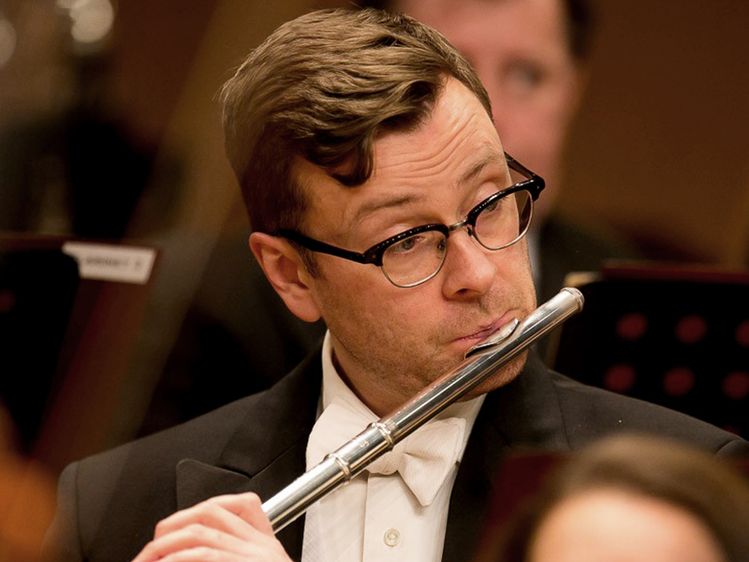 Stefán Ragnar and Tortelier – Iceland Symphony
14. Sep » 19:30 Eldborg | Harpa
CONDUCTOR
Yan Pascal Tortelier

SOLOIST
Stefán Ragnar Höskuldsson

PROGRAM
Charles Gounod Symphony nr. 1
Jacques Ibert Flute Concerto
Witold Lutoslawski Concerto for Orchestra
Stefán Ragnar Höskuldsson is one of Iceland's most successful classical musicians. After several years as principal flautist with the Metropolitan Opera Orchestra, he is now principal with the Chicago Symphony Orchestra under the music directorship of Riccardo Muti. Stefán Ragnar's performances in Iceland are always keenly anticipated. On this programme he plays the Ibert Flute Concerto with the Iceland Symphony Orchestra, a cheerful, accessible work that ranks among the most popular flute concerti of all time.
Today Charles Gounod is perhaps best known for the "Ave Maria" that he composed to accompany the famous Bach prelude. Gounod was one of France's most remarkable late 19th century opera composers but also wrote two marvellous symphonies, both of which will be played by the ISO this season. The first of them is classical in style, reminiscent of Mozart or Mendelssohn. It is a true masterwork that deserves much more frequent performance. Witold Lutoslawski was one of Poland's leading 20th century composers. Among his most important works is his Concerto for Orchestra, a driving and majestic piece that gives all of the sections of the orchestra a chance to showcase their skills.
INFORMATION
WHEN
This event has passed or has no registered occurrences.
WEBSITES
TICKETS
LOCATION