Pictures at an Exhibition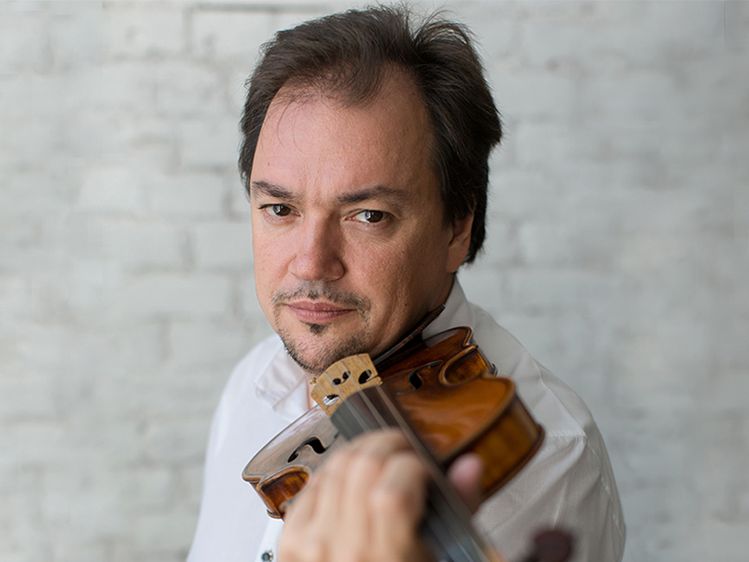 Pictures at an Exhibition – Iceland Symphony
16. Nov » 19:30 Eldborg | Harpa
CONDUCTOR
Yan Pascal Tortelier
SOLOIST
Sergei Krylov
PROGRAM
Claude Debussy Prelude to the Afternoon of a Faun
Sofia Gubaidulina Offertorium
Modest Mussorgsky/Maurice Ravel Pictures at an Exhibition
This programme showcases two of the most famous orchestral pieces of all time and a violin concerto by one of the most remarkable composers of our day. Mussorgsky's Pictures at an Exhibition, perhaps the composer's best-known piece, takes on a new dimension with Maurice Ravel's richly colourful orchestration. Debussy's prelude was a sort of manifesto for impressionism in music: a colourful, enigmatic piece inspired by French author Stéphane Mallarmé's eponymous poem about the dreams and desires of a faun who has just awakened from an afternoon sleep.
Sofia Gubaidulina, who recently celebrated her 85th birthday, is among the most respected composers of her generation. Offertorium is one of her signature compositions, a riveting violin concerto based on the so-called royal theme from JS Bach's Musical Offering. The soloist, Russian violin virtuoso Sergei Krylov, won first prize in the Antonio Stradivari Competition in Cremona at a young age and now performs regularly with the world's finest orchestras. A recording of his performance of Vivaldi's Four Seasons was recently released by Deutsche Grammophon.
INFORMATION
WHEN
This event has passed or has no registered occurrences.
WEBSITES
TICKETS
LOCATION