Ottensamer and Canellakis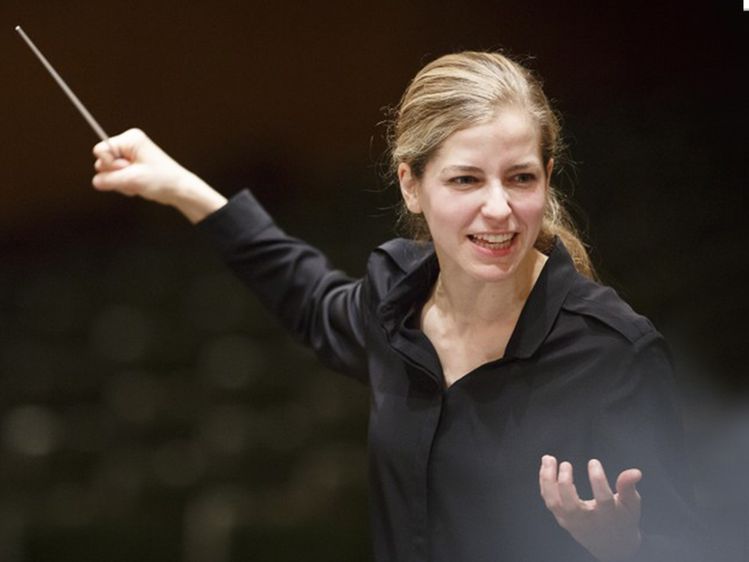 Ottensamer and Canellakis – Iceland Symphony
26. Oct » 19:30 Eldborg | Harpa
CONDUCTOR
Karina Canellakis
SOLOIST
Andreas Ottensamer
PROGRAM
Felix Mendelssohn Midsummer Night's Dream Overture
Carl Stamitz Clarinet Concerto in Eb Major
Amy Beach Berceuse
Johannes Brahms Hungarian Dance no. 7
Johannes Brahms Symphony no. 2
Karina Canellakis is one of the brightest stars among today's young conductors. This former protégée of Simon Rattle won the revered Georg Solti Prize in 2016 and made the world news when she substituted for Jaap van Zweden with virtually no advance notice and conducted a splendid concert. Andreas Ottensamer is principal clarinettist with the Berlin Philharmonic, and it can certainly be said that music runs in his veins, as his father held the same position with the Vienna Philharmonic. Ottensamer's recordings for Deutsche Grammophon have received outstanding reviews. On this programme he performs three works: a lively classical concerto by Stamitz and two smaller pieces.
At only 17 years of age, Felix Mendelssohn wrote the unforgettable overture to Midsummer Night's Dream, which perfectly captures the mood of Shakespeare's play. Symphony no. 2, the most admired of Brahms' symphonies, is unusually lyrical and accessible. One of the composer's friends described it like this: "It is all rippling streams, blue sky, sunshine, and cool green shadows!" "
INFORMATION
WHEN
This event has passed or has no registered occurrences.
WEBSITES
TICKETS
LOCATION