Viennese favourites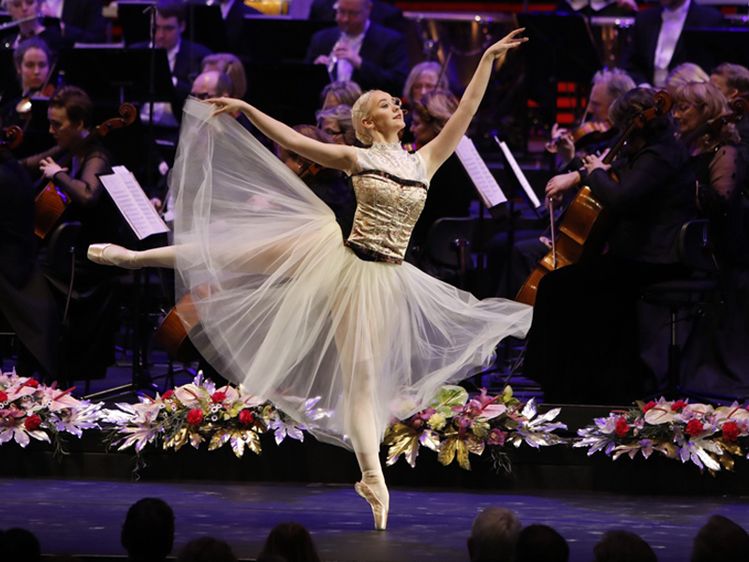 Viennese favourites – Iceland Symphony
4. Jan » 19:30 Eldborg | Harpa
5. Jan » 19:30 Eldborg | Harpa
6. Jan » 16:00 Eldborg | Harpa
6. Jan » 19:30 Eldborg | Harpa
CONDUCTOR
Karen Kamensek
SOLOISTS
Valgerður Guðnadóttir and Kolbeinn Ketilsson
PROGRAM
Operetta music and waltzes by Franz von Suppé, Emile Waldteufel, Johann Strauss the younger, and Franz Lehár, including selections from Die Fledermaus (The Bat) and The Merry Widow.
For years, the Iceland Symphony's Viennese music concerts have been among its most popular. The programme features a captivating array of gems from Johann Strauss, beginning with the overture to Die Fledermaus and ending with The Blue Danube. Interspersed between other works are such favourites as Waldteufel's waltz España and the Hungarian dance from the operetta Ritter Pasmann. Also on the programme are popular operetta arias and duets, including "Da geh ich zu Maxim" from The Merry Widow and the timeless "Wien, Wien, nur Du allein".
Valgerður Guðnadóttir has a unique voice and magnetic stage presence, whether in the role of Maria in The Sound of Music or Papagena in The Magic Flute. This is her first performance at the ISO's Viennese Favourites concerts. Kolbeinn Ketilsson, one of Iceland's foremost tenors, appears in opera houses all over the world, including Paris, Geneva, and Munich. He has performed most of the key roles in the operatic literature but is equally capable of a lighter touch. As a former student at the Vienna Conservatorium, he knows Viennese music like the back of his hand. American conductor Karen Kamensek has worked with the Vienna Volksoper and is a particularly inspired interpreter of Strauss and his contemporaries.
INFORMATION
WHEN
This event has passed or has no registered occurrences.
WEBSITES
TICKETS
LOCATION