Inferno 5 / Slaves to Script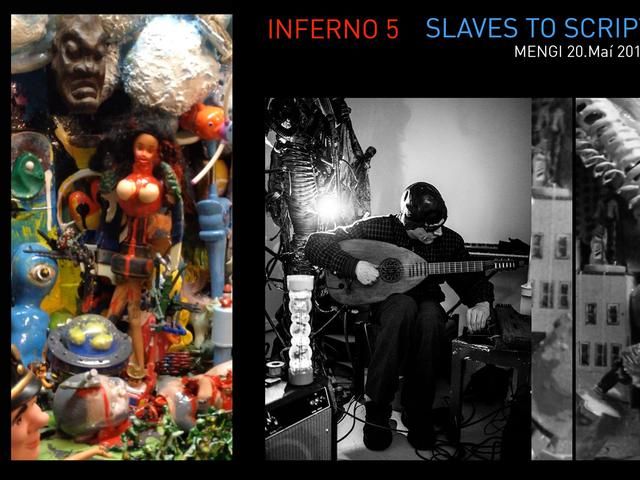 Concert with Inferno 5. Starts at 9 p.m. House opens at 8:30 pm. Tickets: 2500 isk Music as traumatic shock therapy. Music is simply silence, interrupted, by negative forces, who want to hinder, and hate tranquility and peace and how golden silence is. This is an evil force that probably hates Yoko Ono and John Cage too, for their pioneering work in the field of silence and peace. It is only natural for a normal person, to be shocked, when confronted, by this Evil.
INFORMATION
WHEN
This event has passed or has no registered occurrences.
WEBSITES
LOCATION