Detox ~ Yoga Relax Weekend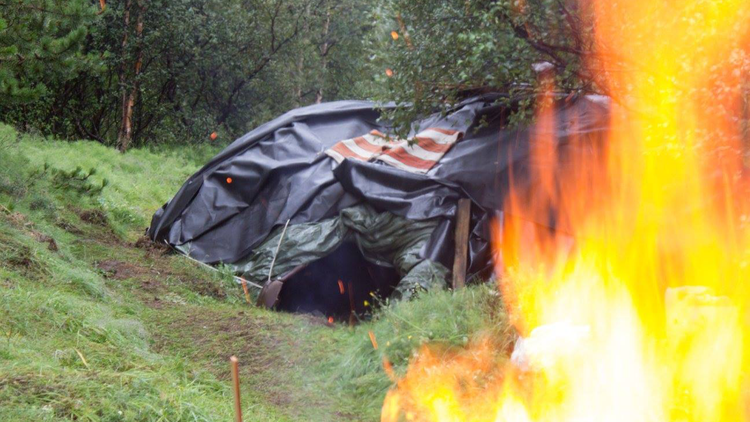 DETOX-YOGA RELAXING RETREAT
This weekend offers everything needed to cleanse spiritually and physically in the heart of nature.
The DETOX-YOGA relaxing retreat is meant for those who want to cleanse and rest. We welcome you with your intention and purpose for coming. The weekend starts with a sweat lodge focusing on using the weekend to detoxify completely with the support of the pure Icelandic nature and food.
The schedule:
FRIDAY
18:00 Arrival - people are welcome to arrive earlier
19:00 Sweat lodge ceremony begins
22.00 Smoothie, Soup and bread.
SATURDAY
- Detox juices through the day.
09:00 Awaken with green juice and ginger
09:33 Soft morning yoga, meditation and deep relaxation
11:00 Morning nourishment (chia pudding)
12:33 Natures invitation to adventure
16:00 Free space - Hot tup, sauna, swimming and floating.
17:33 Nutrition ~ Energy Smoothie
19:33 Cacao-float (Tea and fruits offered after floating)
SUNDAY
9:00 Awaken with green juice and ginger
9:33 Cacao - yoga - Deep pelvis work with spirit filled music and purifying breathing techniques.
13:00 Closing Feast - Detox party
14:00 Closing circle
Cacao Drink ~ the chocolate we drink is 100% pure cacao. It comes from the rainforests of Guatemala and does not go through the same process as most chocolate we consume does and because of this all the nutrition in the cacao is preserved. The cacao makes the journey inward more easy because it increases the blood circulation through the body, helps you to go deep within and reconnect to your innermost core. Amongst other substances the cacao is rich in Magnesium and other important minerals and has one of the highest dose of antioxidants known.

Floating ~ Enjoy a blissful silence. Muscle tension, blood pressure and heart rate drop as you start sinking into a deeply relaxed state. Floating helps to reduce the effects of stress, aids detoxification, offers effective pain relief, speeds up injury recovery and helps alleviate the effects of insomnia, depression and anxiety. After a floating-session you regain a sense of clarity, focus and both physical and mental renewal.
Laila guides the sweat lodge. She has pursued sweat lodges for 25 years, since the year 1992, for the longest in Elliðaárdalnum. Laila has lead this sweat lodge for over a year but she was one of those fortunate people to experience her first lodges with Gary Raven – the native American who brought the sweat lodge ceremony to Iceland. Laila has stayed true to the original ceremony, as given to us by Gary, and endeavours to stay close to that tradition so the origin is not lost. From that state of mind Laila also celebrates diversity.
The Gló Tonic juicer Sölvi "Avocado" Pétursson will lead the weekends DETOX menu and offer liquid treasures as well as warm "cleansing" soups and tonic drinks. The theme is liquid and cleansing and of course all VEGAN.
Arnór Sveinsson will guide the group inwards through Yoga, breathing exercises, meditations and float. He will share his knowledge with participants. Arnór has been teaching yoga and meditation since September 2013, the year he graduated from his yoga teacher training in the yoga school of Kristbjörg Kristmundardóttir. Arnór has travelled to various places and sought a number of courses related to Yoga practises, meditation and inner work.
Sacred Seed is a heavenly place hidden in the landscape of Syðri Reykir close to Laugarvatn in the heart of the golden circle. The area is surrounded by beautiful nature where one can escape the stress of everyday life and connect to ones innermost core.
Registration and other info:
Price: Kr. 39.000 in a room for two and three persons. All inclusive.
It is possible to stay in a private room (queen size bed) which costs kr. 6000.- extra.
To reserve space we ask people to pay kr. 9000.- registration fee in advance. Those who pay full price before 8th May get a discount of 10%.
If you are interested in participating please send mail to sacredseediceland@gmail.com. To ensure your place you can transfer the registration fee into following account: 545-26-1614, kt: 690916-0290 with the text "detox"
Looking forward to hear from you ♥
sacredseediceland@gmail.com
tel: 7789052
INFORMATION
WHEN
This event has passed or has no registered occurrences.
WEBSITES
LOCATION