Jól með Sissel 2017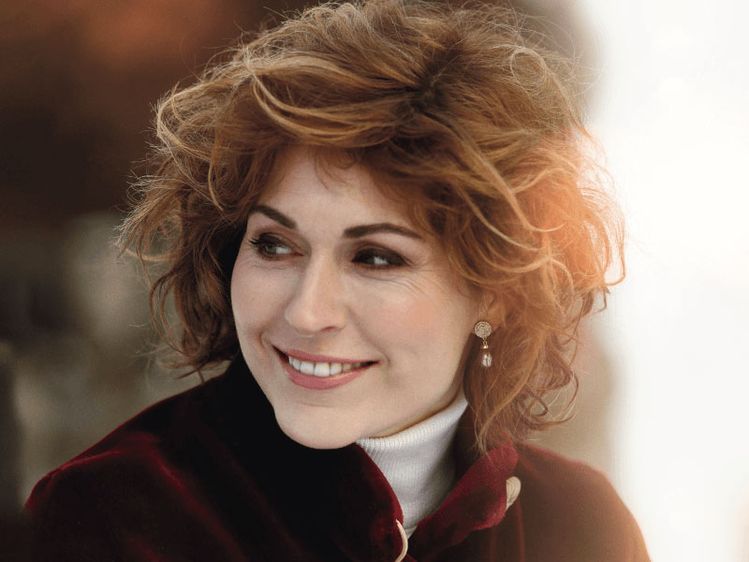 BOX OFFICE OPENS MAY 18TH AT 10 AM
SENA LIVE PRESALES STARTS MAY 17TH AT 10AM
REGISTER HERE
Sissel will dazzle anyone who witnesses her rapturous performance. Her magical voice has placed her alongside the world's greatest singers. She ignites the Christmas spirit in our hearts and has done so for over one million people in the Nordic countries. Last year her Christmas concert in Iceland became so popular that she filled Harpa's largest hall four times!
This year, she will return to Iceland on December 20th, yet again in the Eldborg magical concert hall.
Two shows are on offer right away; at 6pm and 8.30pm.
"Sissel's powerful voice could make the rivers run upwards." This is how a large Danish paper begins its review of Sissel's concert. Apart from her intoxicating voice, she has a unique stage presence which makes the audience feel as if she were singing her song for each individual, to them and only them. She's a very popular guest singer and has collaborated with Diana Krall, Placido Domingo, Bryn Terfel and José Carreras, to name a few.
Last year, she brought the Christmas spirit to numerous people and sold out one concert after the other all over Scandinavia. This year, she is ready for another round with her prodigious band from the U.S., U.K. and Norway. Together they will bring their soul and gospel magic to our favourite Christmas songs and lure out the holiday happiness in our hearts. And this year they will end the tour with a bang, in Iceland!
BAND
Tim Carmon (USA) – organ, vocals, percussion, etc.
Steffen Isaksen (NO) – piano and keyboards
Håvard Bendiksen (NO) – guitar, accordion etc.
Gjermund Silset (NO) – bass
Wayne Hernandez (UK) – vocals
Sam White (UK) – vocals
Phebe Edwards (UK) – vocals
Promoter: Sena Live
INFORMATION
WHEN
This event has passed or has no registered occurrences.
WEBSITES
TICKETS
LOCATION