Nordlyd quartet – Free concert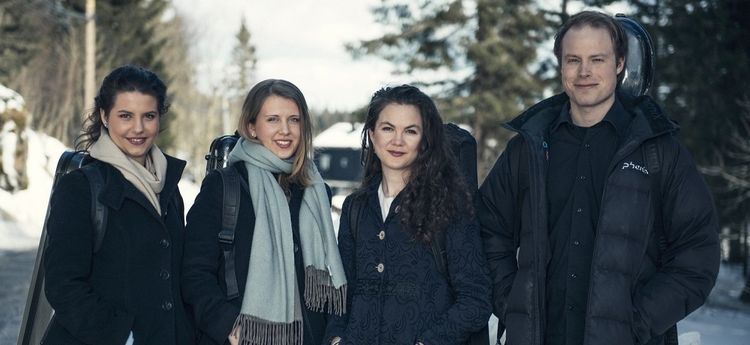 Nordlyd quartet – A Finnish celebration from a Nordic quartet.
1st of June / 20:00-21:00 / For free and open for all
In 2017 it is 100 years since Finland gained its independence. This is celebrated by the newly formed Nordlyd Quartet with a tour of all the Nordic countries with music by Jean Sibelius og Kaija Saariaho.
The quartet consists of four students from the Norwegian Academy of Music, and collaborates with Voksenåsen Summer Academy. The quartet's name Nordlyd – Northern Sound – plays on the phenomenon of Nordlys – the Northern Lights, and reflects the origin of its members – Norway, Sweden and Finland.
The quartet explains: 'The Northern Lights are a symbol for all the Nordic countries, and represent the quartet's desire to combine traditional and newly composed music from those countries.'
Kaija Saariaho is currently guest professor in Oslo and instructs the quartet in rehearsals of Terra Memoria.
The project is a musical national gift by Voksenåsen to Finland in the event of the 100 years of independence, in cooperation with the Finnish-Norwegian culture institute in Oslo.
Nordlyd Quartet:
Hugo Hilde violin
Aliisa Neige Barrière violin
Ester Forsberg viola
Andreas Øhrn cello
Program:
Kaija Saariaho (1952- ) Terra Memoria for string quartet
Jean Sibelius (1865-1957) Voces Intimæ for string quartet op. 56
INFORMATION
WHEN
This event has passed or has no registered occurrences.
WEBSITES
LOCATION