It Was Fifty Years Ago Today - Bootleg Beatles & SinfoNord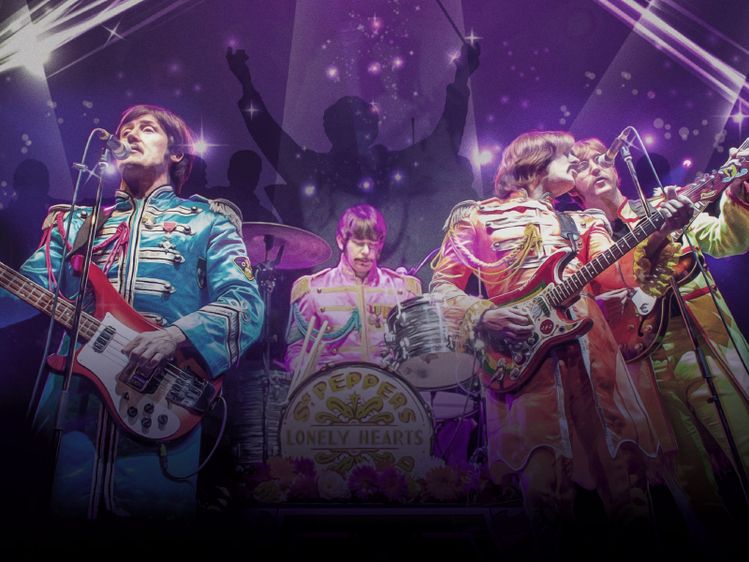 Sinfónía Nord and Bootleg Beatles Celebrate Sgt. Pepper and the Summer of Love.
The Beatles Sgt. Pepper's Lonely Hearts Club Band
The Bootleg Beatles
SinfóníaNord
On Saturday, September 2nd The Bootleg Beatles and a 40 piece symphonic orchestra will perform the Beatle masterpiece Sgt Pepper Lonely Heart´s Club Band along with other songs from that Flower Power era of the Beatles.
As the Fab Four themselves so memorably and convincingly assured us…
'A splendid time is guaranteed for all'.
SGT PEPPER'S LONELY HEARTS CLUB BAND
'Sgt. Pepper's Lonely Hearts Club Band' was an album that showcased The Beatles at their creative best. Having retired from touring they were able to pour every idea, every influence, every ounce of genius, every trick in the book [and many new ones] into the recording, knowing full well that they would not be required to rise to challenge facing the Royal Liverpool Philharmonic Orchestra and The Bootleg Beatles , and reproduce it live.
The album was a fusion of everything that made The Beatles great, and much that they themselves had discovered and loved over the unparalleled journey, 'Sgt. Pepper' not only defined the times, but has stood the test of time.
Time magazine called it "a historic departure in the progress of music".
THE BOOTLEG BEATLES.
The world´s Premier Beatle show are now in their 36th year and, since their inception in 1980 have performed hundreds of gigs across the globe, earning themselves an amazing reputation along the way. The late Sir George Martin himself described The Bootleg Beatles experience as "A terrific show". Formed from the original cast of London's West End hit show 'Beatlemania', The Bootleg Beatles have become 'an institution' in their own right with their note-perfect recreation of hits from every era of the world's most famous songbook, including, of course 'Sgt. Pepper'.
Producer, the late Sir George Martin, himself described The Bootleg Beatles experience as "A terrific show", whilst the Mail On Sunday hailed their "Mind-boggling accuracy".
As one reviewer recently said... "It's not John, Paul, George and Ringo ... but you simply won't believe it".
INFORMATION
WHEN
This event has passed or has no registered occurrences.
WEBSITES
TICKETS
LOCATION