Creatures of Sky and Sea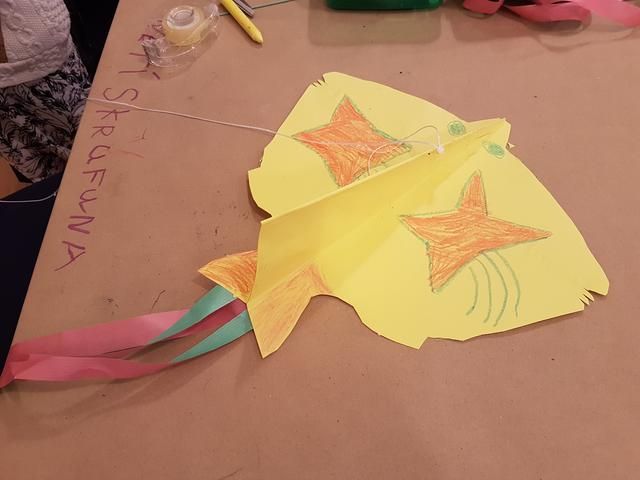 Students of the elementary school Landakotskóli engaged in an art- and design research, having playfulness and creativity as their guiding light. The main theme was living creatures in sea and sky, which is why ideation (creative process) took place both in the Maritime Museum and at school. Students received an introduction about the history of kite making and create kites under guidance of the designer and teacher Arite Fricke. The kites as well as pictures of the creative process are exhibited in the Reykjavik Maritime Museum during Children's Culture Festival 25 - 30 April. Adults get free admission if accompanied by a child.
INFORMATION
WHEN
This event has passed or has no registered occurrences.

WEBSITES
LOCATION