Páll Óskar / Paul Oscar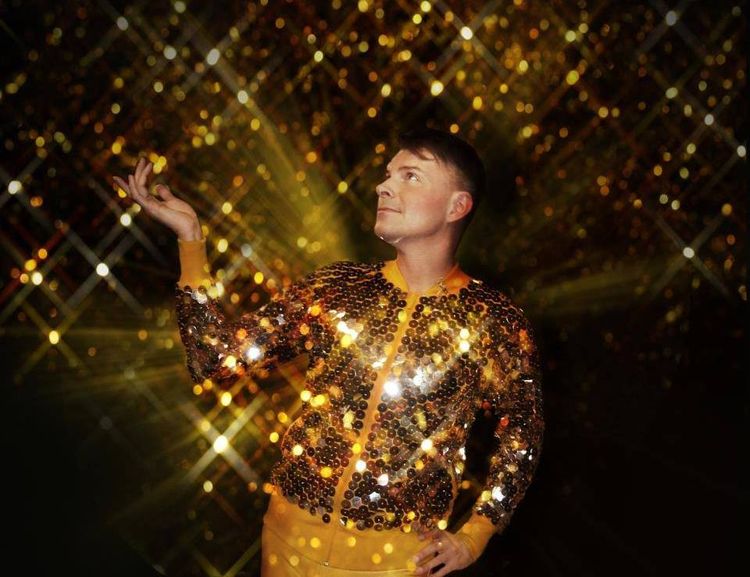 Páll Óskar, a.k.a. Paul Oscar, counts down to his most amazing pop concert yet, with a career of more than 25 years, in Laugardalshöll on September 16th. The nation of Iceland has sung with him songs like "Stanslaust Stuð", "Allt fyrir ástina", "Ég er eins og ég er", and "Það geta ekki allir verið gordjöss". Now you can experience the best of Palli's entire life's work in all it's glory. And more!
Páll Óskar will perform his very best songs from 1991 to 2017 with a band of 5 along with the electric playback and 16 dancers. The stage will be specially built for the music hall. We will go "all in" where it comes to artistic production and costumes – making this concert an experience you will never forget.
The evening concerts are about two hours but earlier in the day there will be a special family-friendly concert for people of all ages. They will be about 45 minutes shorter and the tickets are half the price.
Páll Óskar will release a new album in September, containing hits such as "Einn dans", "Líttu upp í ljós" and "Þá mætir þú til mín". The new material will of course be presented in a magnificent way but the concert is centered around all the classic hits of Palli as well as songs he only performs on special occasions.
For example, Páll Óskar will recreate the Eurovision song "Minn hinsti dans", exactly the way it was in the competition in Dublin 1997. He'll perform "Ástin dugir" with the house band and sing the always breathtaking ballads "Ást við fyrstu sýn" and "Söngur um lífið".
Höllin will burst into beautiful and pure joy, oozing with glitz and glamour like no one other than Páll Óskar can do.
Artistic Directors: Páll Óskar & Stella Rósinkranz
Choreography: Stella Rósinkranz
Sound Designers: Bjarki Hallbergsson and Jakob Reynir Jakobsson
Costume Designer: Coco Viktorsson
Costumes: Elma Bjarney Guðmundsdóttir
Stage & Set Designer: Erling Þorgrímsson
Video & Light Designer: Ingi Bekk
Graphic Designer: Ólöf Erla
Videos: Jonathan Duffy
Production Designer: Hrannar Hafsteinsson
Event Organizer: Ísleifur B. Þórhallsson
Production: Sena Live
INFORMATION
WHEN
This event has passed or has no registered occurrences.
TICKETS
LOCATION