Vestur um haf - Karlakórinn Heimir og gestir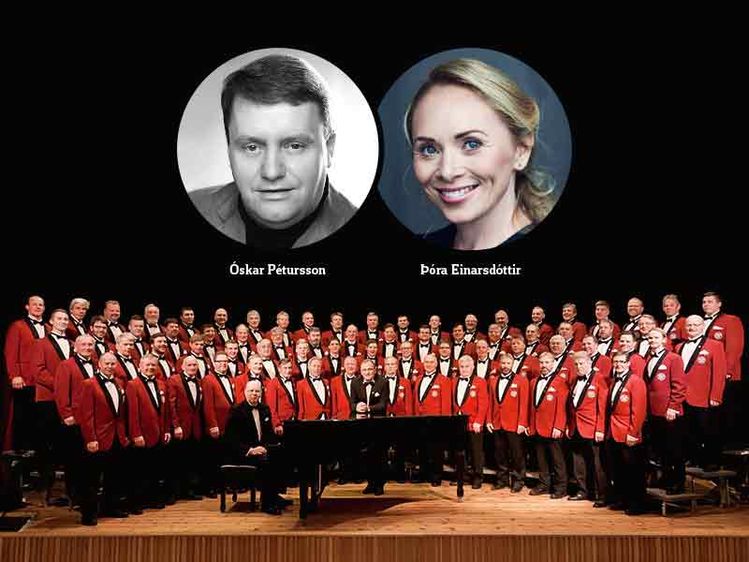 On March 25th there will be a festival concert in the Eldborg Concert Hall, in honour of the Icelandic emigrants to North America and their descendants. The concert is part of a larger project, called "Greetings from Iceland", undertaken by the Icelandic Emigration Center in Hofsos and the Heimir Male Choir of Skagafjord.
The festival concert, entitled "Sailing West", is the prelude to a trip to the West coast of Canada scheduled for next April 20th. The aim of the trip is to maintain and strengthen ties with people of Icelandic descent who live on the West coast of North America. A group of about 180 – artists, public figures and other interested people – will be undertaking the trip and participating in the various programs that have beeen organised to take place in Vancouver and Victoria.
The Heimir Male Choir will be central to the festival concert in Harpa, along with the soloists Thora Einarsdóttir soprano, and Oskar Petursson tenor. They will be accompanied by members of the Icelandic Symphony's string ensemble.
The program includes many jewels of Icelandic song, arranged for the choir by its director, Stefan Gislason. The song "Greetings from Iceland", composed by Gislason with lyrics by Kolbeinn Konradsson, will be premiered during the concert. It was composed especially for the choir's trip to Canada.
The concert starts at 4:00 pm.
INFORMATION
WHEN
This event has passed or has no registered occurrences.
WEBSITES
TICKETS
LOCATION