The War of The Worlds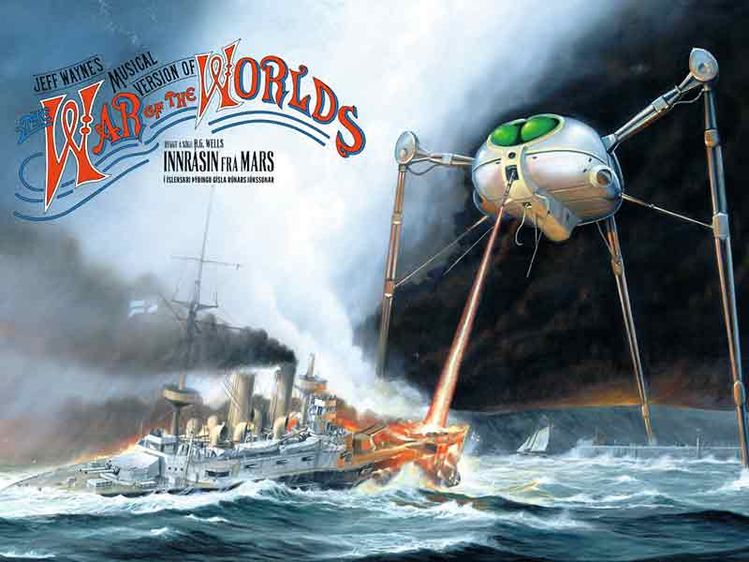 Jeff Wayne's Musical version of The War Of The Worlds
On January 27th a fantastic ensemble of Icelandic singers, actors and musicians will perform a concert version of Jeff Wayne's Musical version of The War Of The Worlds in Icelandic.
Cast:
Ólafur Darri Ólafsson - The Journalist
Magni - The sung thoughts of the Journalist
Stefán Jakobsson - The Voice of Humanity
Þór Breiðfjörð - The Artilleryman Eyþór Ingi – Rev. Daniel
Selma – Beth
The band:
Ólafur Hólm - drums
Einar Scheving - percussion
Eiður Arnarsson - bass
Friðrik Karlsson - guitars
Andrés Þór Gunnlaugsson - guitars
Einar Þór Jóhannsson - guitars
Kjartan Valdemarsson - keyboards
Vignir Þór Stefánsson - keyboards
Matti Kallio - keyboards
Haraldur Sveinbjörnsson – keyboards
SinfoniaNord string ensemble conducted by Þorvaldur Bjarni Þorvaldsson
Director: Selma Björnsdóttir
Sound: Gunnar Sigurbjörnsson
Lighting: Magnús Helgi Kristjánsson
INFORMATION
WHEN
This event has passed or has no registered occurrences.
WEBSITES
TICKETS
LOCATION