Reykjavík Botanical Garden
The Botanic Garden is an outdoor collection of living plants. It was founded in 1961 and is run by the City of Reykjavík. The gardens main role is to conserve plants for education, research and delight. It conserves some 5000 plant species in eight plant collections. The collections give an idea of the enormous diversity of vegetation in the northern temperate zone. In summer there is a variety of events in the Botanic Garden and group receptions are available throughout the year. Café Flora is open in the display greenhouse from May to the end of September and at Advent weekends in December. The Café is popular and well known for its delicious treats with ingredients grown in the garden and served in beautiful surroundings.
INFORMATION
Reykjavík Botanical Garden
Laugardalur
104 Reykjavík
Telephone: +354 411-8650
Email:
botgard@reykjavik.is
WEBSITES
LOCATION
Current Events at This Venue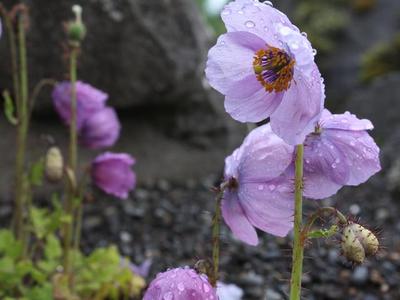 Free Guided Tour in English at the Reykjavik Botanic Garden
Reykjavík Botanical Garden
Fri 2 Jun , 12:40–13:10 (and later)
Research workshop: What lurks in the nature?
Reykjavík Botanical Garden
Tue 25 Apr to Mon 1 May (and later)